Sixt car rental in Argentina
We operate 17 branches in Argentina. Five of these are in the capital, Buenos Aires, including two conveniently located at the city's airports. Visit our branch menu to discover all of our locations here. To help you get the most out of your stay, we have compiled this handy travel guide, which explains the driving conditions here as well as some of the main places of interest to explore with a car rental in Argentina.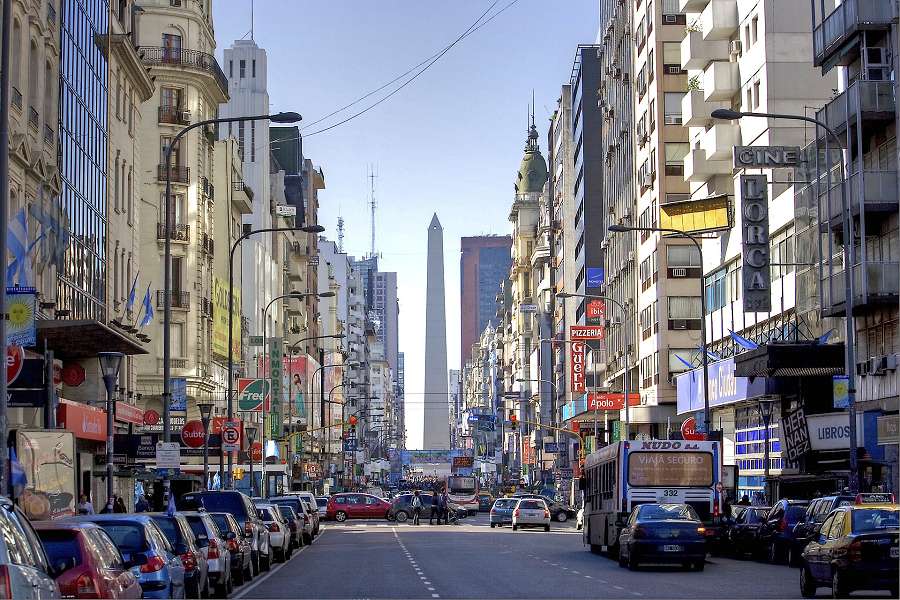 Our Service
Wondering which car hire will best suit your needs? Fear not, as you can be sure that Sixt has something for your specific tastes and requirements. For your peace of mind, all of our car hire deals in Argentina come with unlimited free mileage, and rebooking and cancellation is simple and free.
We can provide economy models if you're travelling on a budget
Or spacious estates for those carrying the family or lots of luggage
A 4x4 will allow you to explore even the most rugged terrain here
If you're travelling with a large party, we can even provide you with a minibus
We also have a range of vans for commercial use
Booking a rental car by credit card is easy with Sixt. We accept all major credit cards including American Express, Eurocard/ Mastercard, Visa and diners Club. However, we cannot accept prepaid or debit cards such as Visa Electron. You must show a valid ID card or passport when you come to collect your rental car.
Driving Licence Requirements
For a car hire in Argentina, you need a valid driving licence from your own country. If your driving licence isn't printed in the Roman alphabet you will also have to show a valid International driving licence.
Age Restrictions
The minimum age for car hire in Argentina is 21. However, some categories of car require you to be aged over 23, or over 25. You must have held your driving licence for a minimum of two years.
Accidents
If you are unfortunate enough to be involved in a traffic accident in your rental vehicle, you can call the police on 101, the fire service on 100 or an ambulance on 107. Alternatively you can contact the tourist police on 0800 999 5000 or 0800 999 2838, if you want to guarantee an English speaking operator.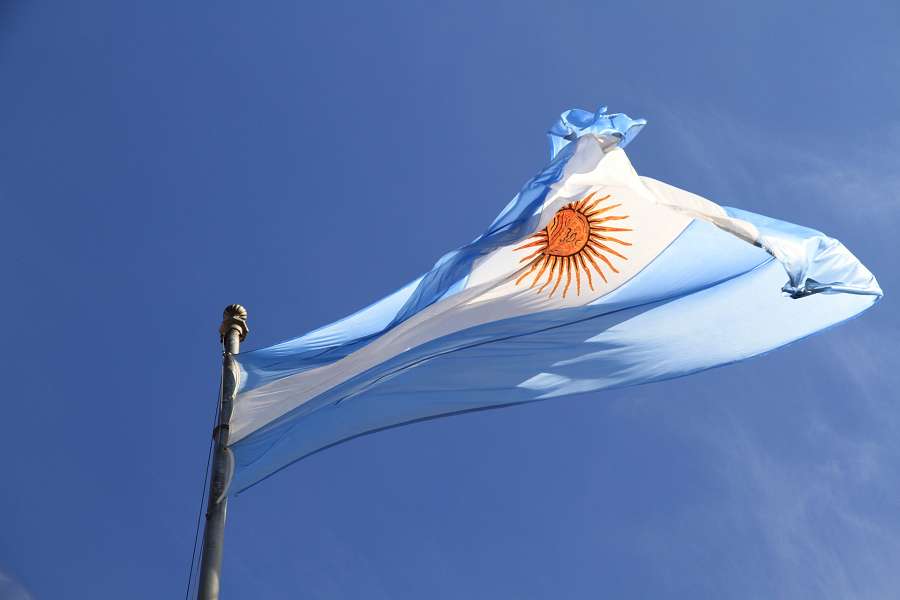 FAQs
What is included in the price?
Can I rent a specific car model?
What documents do I need to rent a car?
What kind of insurance is necessary to rent a car?
Can I pick up a car and return it somewhere else?
Do I have to pay a deposit?

Driving Tips
On the Road
Driving is on the right in Argentina, and left turns are not allowed on main roads unless the road signs say you can do so. Crossroads tend to have no traffic lights or stop signs so they can be confusing. Drivers here simply sound their horns on approach, and right of way goes to the first driver to get there!
Speed Limits
Speed limits in Argentina are measured in kilometres per hour. You can drive up to 40 km/h in residential areas, 60 km/h on main roads, and 110 km/h in rural areas. Speed limits on the motorway are 120 to 130 km/h.
Traffic Laws
You are advised to carry your driving licence with you when driving in Argentina, although you will be given time to produce it if necessary. On the spot fines are illegal here, so if someone tries to issue you with one, you shouldn't pay, no matter how official they look, as they are trying to con you. The alcohol limit in Argentina is lower than in the UK, and if you are caught drink-driving you will be arrested and charged. Your car will be impounded.
Road Signage
Road signs here are written in Spanish, but many are pictograms similar to the road signs used in the UK, so they're easy to understand. Motorway signs are shown in white on a green background.
Parking
You are only allowed to park in the direction of the traffic in Argentina. There are plenty of publicly and privately operated car parks and pay and display meters in all the main towns and cities, with No Parking areas clearly marked. Parking tends to be relatively cheap, but if you do park illegally your car will be towed away and you can expect a heavy fine.
Major Routes
The road network in Argentina is complex, and while there are a few motorways, most routes tend to be dual carriageways. These run through both urban and rural areas. The motorways tend to be concentrated around the capital, Buenos Aires, with the busiest of these being the National Route A9. This is a toll road which runs from Buenos Aires through Rosario to Cordoba.

Places of Interest
Top 4 Architectural Sites
National Library of Argentina, Buenos Aires
Colourful houses of Caminito en La Boca, Buenos Aires
Pucará de Tilcara
Iglesia San Francisco in Salta
The National Library of Argentina is the largest library in the country, and features highly unusual architecture. For a look at more traditional Argentinian architecture, pay a visit to the Caminito en La Boca street museum, which features historical houses painted in bright colours. The Pucara de Tilcara fortification dates back to pre-Inca times, and offers stunning views over the surrounding landscape. The opulent church Iglesia San Francisco in Salta is one of Argentina's most famous national monuments.
Places of Natural Beauty
Ignazú Waterfalls
Volcán Lanín in Lanín National Park
Iberá Wetlands
Perito Moreno Glacier
Ignazu Falls is the largest system of waterfalls in the world, while Volcal Lanin, in the Lanin National Park, is a distinctive cone-shaped volcano in the Andes on the border with Chile. The Ibera Wetlands nature reserve offers you the chance to spot some rare wildlife, including marsh deer, alligators and a wide variety of birds. Perito Moreno Glacier is one of the world's most famous glaciers, located in Los Glaciares National Park, Santa Cruz Province.
Film Locations
Buenos Aires has been the location for several famous movies, including The Colony in 2015 and Evita in 1996. The Don't Cry For Me Argentina sequence was filmed at Casa Rosada, the office of the Argentinian President. The Revenant used the snowy regions at the southernmost tip of Argentina as a location in 2015, while X-Men: First Class was partially filmed in the mountains during 2011.
Crossing Borders
You are allowed to drive rental cars across the borders with Chile, Uruguay and Brazil, but you must request permission at least 10 days before the start of your rental period. Your name, passport number and driving licence number will be required, and there is a charge for a permit. Cross-border rentals are subject to availability.