There are many popular tourist destinations in the UK, which are attracting more and more local visitors each year, and the South Downs is no exception to this. With the demand for local holidays likely to continue, we've put together a short road trip for you through this delightful part of South England.
Horsham
Start your trip in the delightful market town of Horsham and indulge yourself in local wildlife in preparation for the trip ahead. Visit Huxley's Birds of Prey Centre and Gardens, where you can meet various birds such as owls and peregrine falcons.
You can also enjoy the gardens and the Japanese water features whilst you relax ahead of your trip. Next take a drive to Leonardslee Lakes and Gardens, an ancient woodlands and garden which has been subject to extensive restoration work. Whilst here, you will be able to see wallabies and deer roaming freely around the gardens, along with many other species of animal.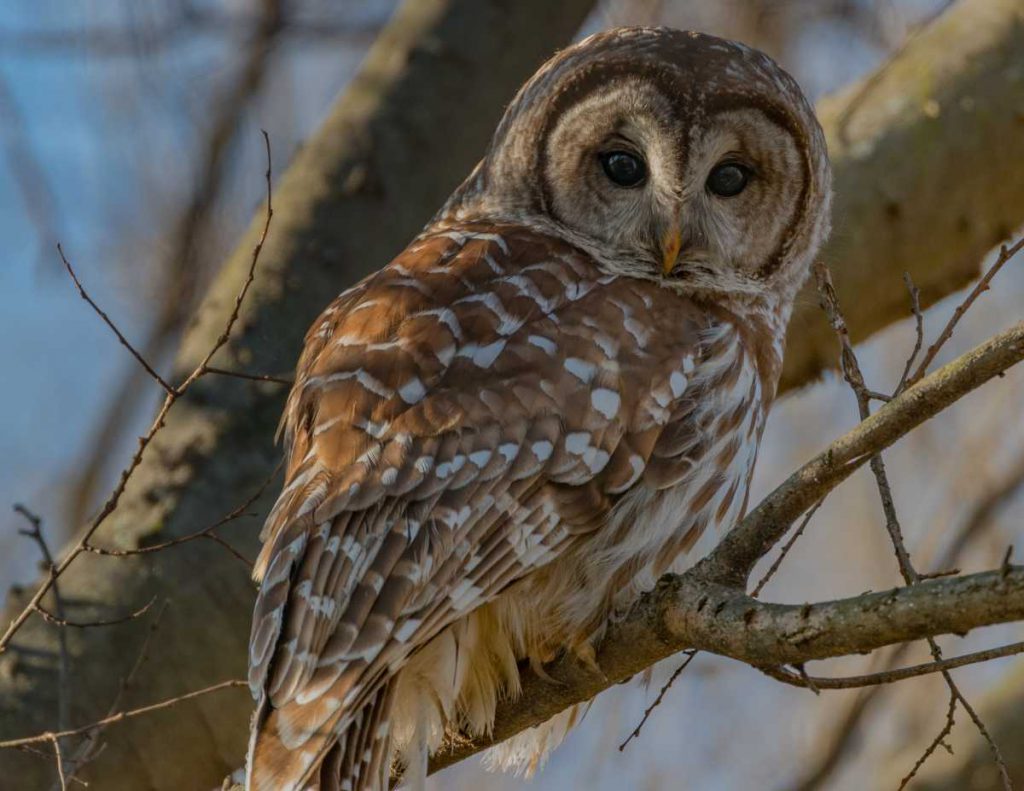 Ditchling
From Horsham, your next stop is Ditchling, which is about a 30-minute drive away, on the A23. Ditchling is a delightful village surrounded by numerous walks and hikes, so it's a great time to get your hiking boots out. In the town, there are numerous places to stay and quaint restaurants and bars for you to wind down in at the end of the day.
One recommended route is the Ditchling Beacon Loop, which is about 5 miles long and is suitable for most levels of fitness. It'll take you up to a great viewing point, from which you can see the vast expanse of the South Downs.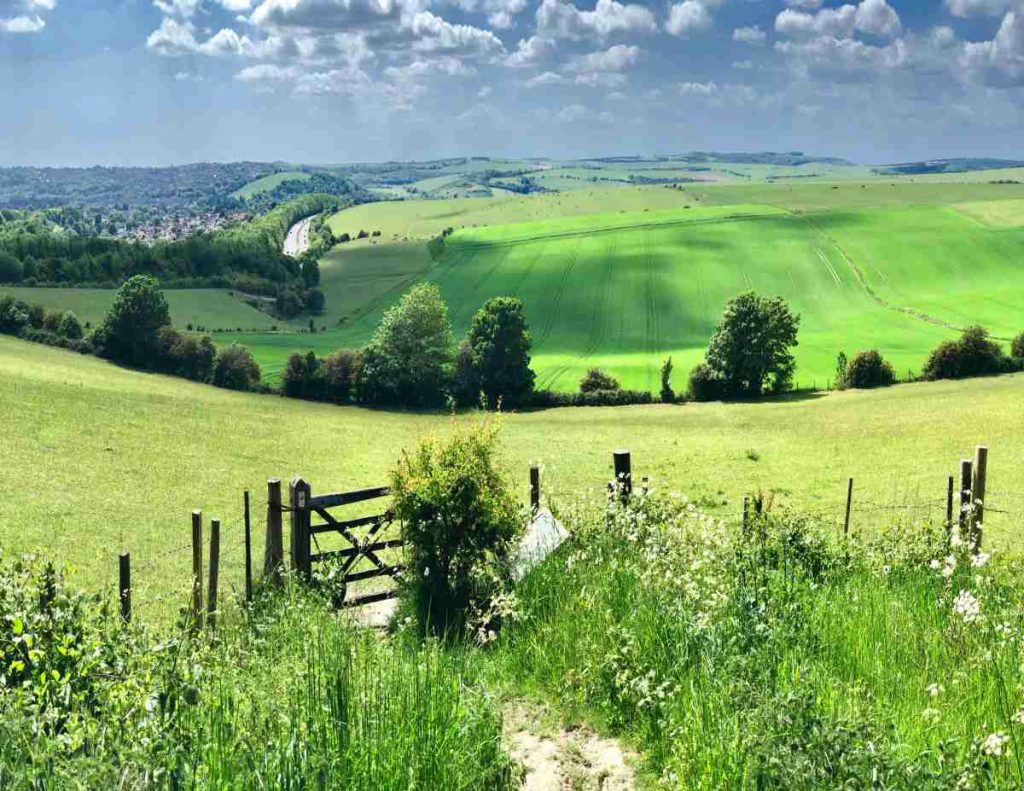 Devil's Dyke
Only a 20 minute drive away and you'll be at your next destination, Devil's Dyke, which is great for stretching your legs again (we told you that you'd need your hiking boots, so we hope you haven't forgotten them!). Devil's Dyke is a famous National Trust beauty spot, which is great for country walks which will give you the influx of fresh air that you need.
You'll get to see some spectacular wildlife and plant species during your hike and, if it's a pub walk you're after, then you're in luck! Many of the walking trails in this area incorporate old English pubs where you can quench you thirst at. Devil's Dyke itself is a V-shaped valley which is 100m deep and draws in nature lovers from across the country.
Brighton
A further 20 minutes on the A27 and you'll arrive at Brighton, a buzzing city on the South England coastline. A popular city throughout the year, you'll be able to take a stroll on the beach no matter the weather. Grab yourself some fish and chips whilst you're there and enjoy a proper British feast. Brighton Palace Pier is a must see whilst you're here, with amusements rides and attractions for all the family.
Brighton is a great place to spend the night, before you come to the end of your trip, as it's great for accommodation and restaurants. Before you leave, check out the Royal Pavilion too, which is a former royal residence with great architecture and very close to the city centre.
Seaford
From Brighton, you can then head to Seaford, which is only a 30-minute drive along the coast. Seaford is quite a sleepy seaside town, but it has amazing walks. Head up to the Seven Sisters cliffs and enjoy another walk (in your comfy hiking shoes, of course).
This walk stretches all the way to Eastbourne if you really want to get those steps in. It's a 13.6-mile walk though, so make sure you set-off early if you decide to do the whole thing. Along the way, there are various towns and pubs you can stop off at to charge your batteries.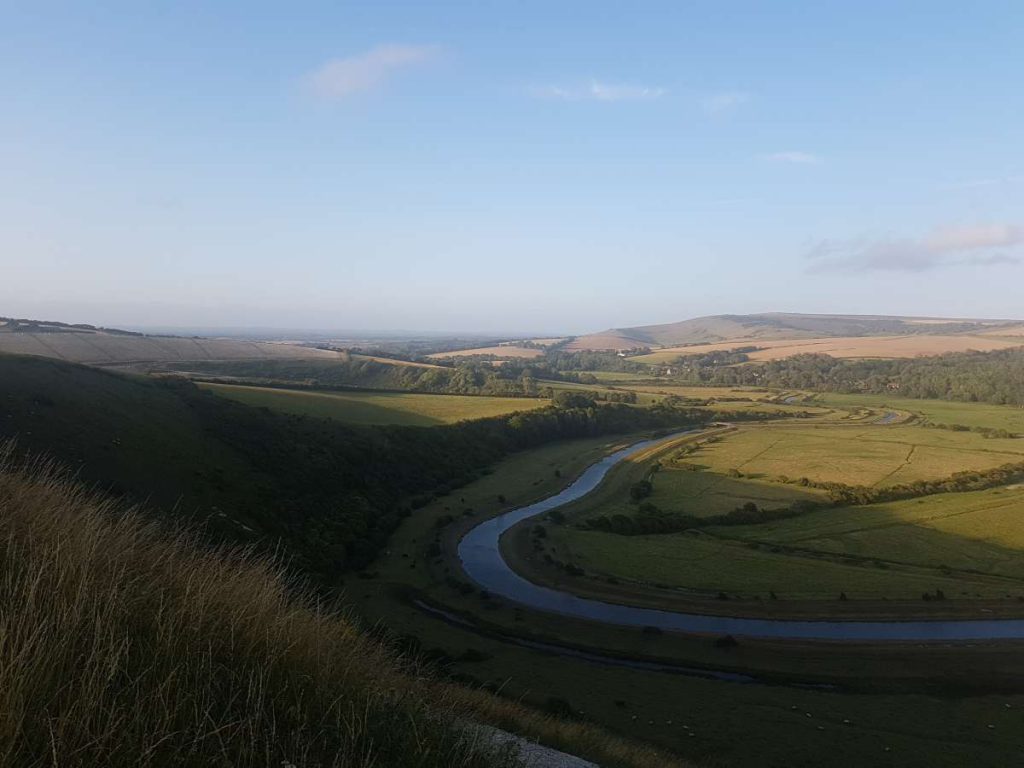 This is where your trip ends (unless you decide otherwise!). It's a great route that takes you from the north of the South Downs, right the way down to the English Channel. Due to the nature of some of the roads, you'll find yourself on, it's advisable to get a 4X4 or an SUV to ensure you can handle the roads better. With there being a SIXT branch near to the start of your trip, at Gatwick Airport, you'll be able to get behind the wheel and start your road trip in no time at all!