Low Emission Zones or LEZ are a relatively new scheme. The goal is to limit the number of heavy vehicles with high emission standards from being in heavily congested areas. By doing this air quality will improve and the UK will reach its zero net emission target by 2050. The plan was first introduced in London but has gradually spread to other cities.
Which Cities Have Them?
Judging by its early and relative success there are plans to push it even further. Generally speaking, there is a fee to use a heavy emission vehicle inside one of these central zones. These are typically diesel engine cars. However, it also targets private business vehicles such as coaches and heavy goods vehicles. The amount you pay will depend on the size of your vehicle. Visit the UK gov website to see if your car meets the criteria. Here are the current cities that use LEZs. 
London
There are two zones in London that are directed at lowering emissions. The most typical Low Emission Zone covers a vast area of the capital. In hope of keeping the heaviest polluting vehicles at bay, it even operates 24 hours a day, every day of the year. This runs in unison with the Congestion Charge, which is implemented the reduced traffic. It basically means that your vehicle needs to meet certain emissions criteria unless you want to pay a daily charge. To check your specific charge and which area is covered you need to plan ahead and check the Transport for London or .gov website. The other zone, the Ultra Low Emission Zone (ULEZ) operates in central London and carries heavier charges. It is also in operation every day of the year, 24 hours, besides Christmas Day. 
Glasgow
Glasgow was the first Scottish city to introduce a Low Emission Zone to its city centre. This was implemented on the 31st of December 2018. Its council has stated that it plans to implement its plans on reducing emission gasses and pollutants in stages. Currently, they have carried out Stage 1, which was to make sure all public busses meet emission standards to avoid penalties. From 1 June 2023, this will extend to all vehicles. This second phase is still under review as there are various programs being discussed such as funding assistance and other measures to ease the transition.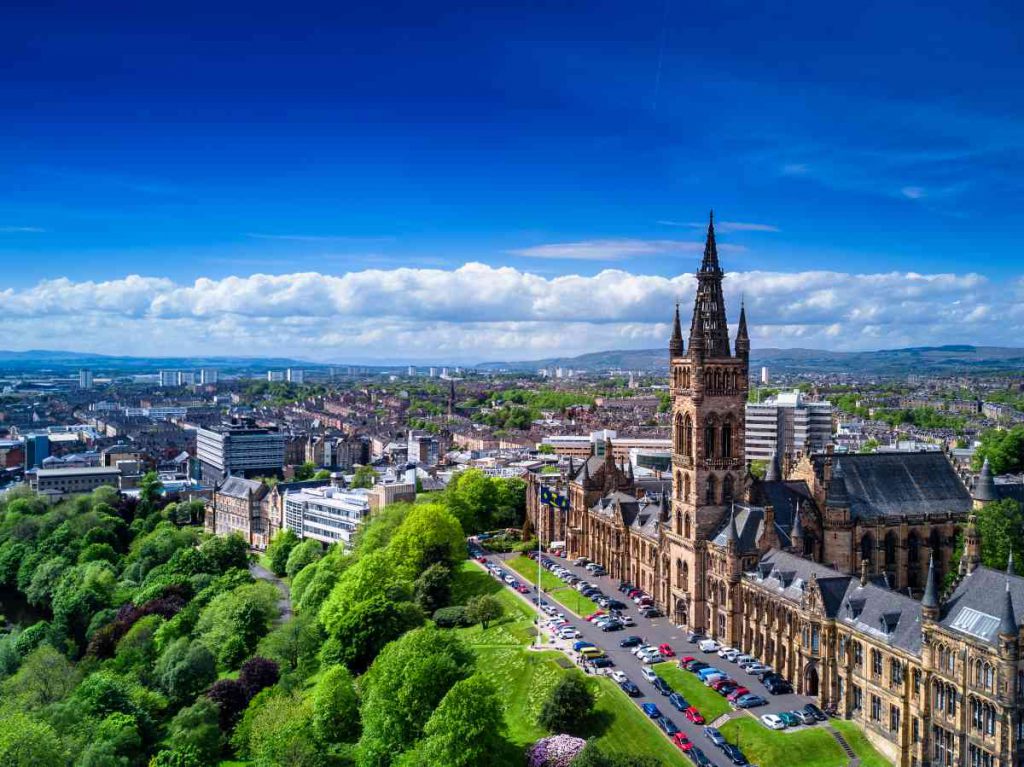 Bath
The Somerset city of Bath started its Low Emission Zone this year on the 15th March. So far it is applicable across its city centre including Kingsmead, Bathwick, and Walcot. It is similar to the others here mentioned. While zero-emitting vehicles, such as electric, can travel in and out of the zone free of charge, more harmful polluters will have to pay a charge. So far however this is only applicable to private business vehicles such as taxis, tour busses, coaches, and large goods vehicles. Regular passenger vehicles are still fine to enter. However, petrol vehicles not meeting Euro 4 emissions standards or registered before January 2006 must pay for entering. Diesel vehicles that either don't meet Euro 6 standards or were not registered before 2015 must also pay a charge.
Birmingham
Although set back a few weeks Birmingham's Clean Air Zone (CAZ) came into effect in June this year. Unlike Bath, this scheme has already included private vehicles as well as private business ones. It extends to all roads with the A4540 Middleway Ring Road. Like London, it operates all year round 24 hours a day and any car not meeting emission standards have to pay a charge to enter. The fee for regular-size cars and taxis that do not meet the standards is £8 a day while large good vehicles, coaches, etc. pay £50 a day. There are already outreach and financial support programs to help those adjust and can be reached through the Brum Breathes website. 
There are several other cities planning to start their own LEZs or CAZs.
Planned Cities
Manchester (2022)
Aberdeen (2022)
Dundee (planned for2022)
Edinburgh (planned for2022)
Newcastle (planned for 2021)
Sheffield (planned for 2021)
If you are concerned about emissions and wish to drive electric, SIXT has options. See here for information about our sustainable fleet and where they are available.