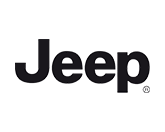 Experience the Power of a Jeep with Sixt Sports & Luxury Cars
Jeep has a reputation for producing the toughest and most rugged vehicles on the road: a reputation which has been firmly cemented throughout their history spanning more than seven decades. Forever entwined with a sense of daring and freedom, a Jeep car rental is the ultimate accompaniment to any great adventure. When you rent a Jeep from Sixt, you are not only master of an extraordinary feat of engineering, you are unrivalled on the road. With the power and strength of a Jeep there are no limits to where you can go, safe in the knowledge that you can tackle any terrain. Sixt is proud to offer vehicles from this legendary brand, and help keep the sense of adventure alive. Rent your own now and be a part of the Jeep story.
Jeep: Rooted in History and at the Forefront of Modernity
For over 75 years the Jeep brand has represented the pinnacle of toughness and endurance. Originally devised in 1941 as a military vehicle to be used in WWII, the Jeep is arguably one of the oldest four-wheel drive vehicles to be mass produced. After the war, the 4x4 made its first public outing by making a publicity drive up the steps of the U.S Capitol. Shortly after, the range was extended to include civilian models with the 'CJ' (Civilian Jeep) becoming widely available. In 1950 the name 'Jeep' was trademarked and the brand became a widely recognized fixture in the auto world. In the ensuing years it inspired large numbers of other light utility vehicles to be produced, and has remained highly regarded as the founder and leader of its field. As a testimony to its national importance, for thirty years Jeep also produced the United States Postal Service mail trucks. The brand is synonymous with consistently high quality and extreme durability, ensuring that whether you need a luxury car or a rugged runabout, you can always rent a Jeep.