Electric Car Hire with Sixt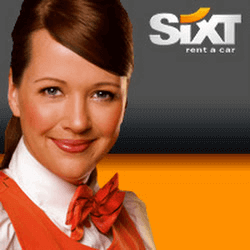 Electric Car Hire
In the past few years a rising awareness of greenhouse gas emissions and a civil movement that cares about the environment could be noted. These environmental concerns force the automobile industry to react and to adapt their car models to their customers' ideas. As old conventional cars with common combustion engines may cause massive air pollution, a new means of propulsion had to be thought of. The electric car is not a recent invention. Its history goes back to the 19th century but is now experiencing a hype. Electric cars do not need any fuel which also means that drivers are not at the oil companies' mercy. Instead, they take advantage of electrical energy which is stored in a battery.
Whereas Sixt cannot offer electric car hire at this very moment, we are proud to announce that we will include electric cars to our fleet in the future. In the meantime we recommend to hire an economy car.
How about an electric car? London is waiting for you.
Explore UK's fascinating capital city by taking advantage of electric car hire. London is vibrant and the place to be in Great Britain. Check out the Sixt Rent A Car locations in different parts of the city, such as London Hammersmith, London Waterloo Station or the well-known Kings Cross. If you want to live the green way and are keen to keep the earth neat and clean, electrical car hire is the best and most convenient choice you can make. Sixt provides clean cars to fit your attitude. Book now.