With the sun making more of an appearance and the warm air rising there's a feast of upcoming car shows and events in the UK and a few other European countries. From classic cars, collections, luxury brands and obscure genres of vehicles, here's a list of awesome events any enthusiast should try to see.
Simply Aston Marten (7th April)
The beautiful grounds of Beaulieu will host a number of car shows throughout spring and summer. One of the first is the well anticipated Simply Aston Marten day on Sunday 7th April. More than 300 Aston Martins are expected ranging from DB7s, coupes to Volante convertibles, as well as DB models from the 1950s, 60s, V8 models of the 70s through to the 90s and the rarely seen from the 30's and 40s.
In fact the venue Beaulieu, found in the hear of the New Forest National Park near Southampton holds a large number of car related events. Simlarly there is the Simply Audi on Sunday April 21st, Simply Ford on Sunday May 5th, and Simply Porsche on Sunday June 2nd. The grounds have a Chitty Chitty Bang Bang 50 years exhibition, World of Top Gear, On Screen Cars, 13th century Beaulieu Abbey, the Montagu ancestral home of Palace House and its spring-time grounds and gardens. It's a great way to spend a warm Sunday with friends, families and fellow car enthusiasts.
The Jaguar Festival (12th May – 14th May)
Any fan of the prestigious British car company should mark down the date and take a trip to the exquisite Blenheim Palace, Oxfordshire. The magnificent grounds will welcome over 1000 cars from across all of Jaguar's prestigious era.
The palace's Great Court will be filled a special assembly, carefully curated, called the 'Jaguar on Film' collection.  They will be displayed around the incredible frontal grounds followed by a live parade around the Queen's Pool.
London Motor Show (16th May – 19th May)
One of the anticipated automotive events of the year, the London Motor Show hosts all the newest cars along with manufacturers and tech. This massive weekend will take place across three halls with a Live Arena, Live Stage and 20,000 sqm of space for stands.
Last year saw a host of celebrities including Richard Hammond, and this year is guaranteed to bring more. Truly one of the most exciting and big scale car gatherings with live stunts and performances, the latest models from super cars to 4x4s, all ready to be revealed and alongside other events to get the blood pumping.
Concorso d'Eleganza Villa D'Este (24th May – 26th May)
This up-scale event celebrates the importance and beauty of historic cars, taking place at Villa D'este in Italy just by Lake Como. Certainly this is one for those who appreciate the finest qualities of car collecting. There will be a display of 50 historic cars built between the 1920's and 1980's. The event has a focus away from commercialism and instead toward exclusivity, treating guests to fine food, views and elegance embodied in both the grounds and the selection of cars.
Over the weekend showcase of these rare vehicles a winner for the Concorso prize will be announced on the last day, judged on a vehicle that exhibits 'beauty, passion and uniqueness'. It will be a decadent weekend celebrating the aesthetic and civil pleasures of aristocratic times. As it stands the only tickets still available to the public day are sold either online or at the box office.  This could be a perfect day out if visiting Italy at the end of May.
Classic Nostalgia (15th June – 16th June)
The Classic Nostalgia car show celebrates a number of live classic car races with cars from the pre-1980s, and what better place than at the world's oldest Motorsport venue? Shelsley Walsh, Worcestershire, has hosted and helped train legendary racers since 1905 including Campbell, Segrave, Caracciola, Bira, Collins and Stuck.
The weekend will include a number of races for both pre- 1980s cars as well as incredible Group B rally cars. There will also be a period dress competiton, trading and craft food and drink stalls, live music ranging from Rock and Roll to Jazz.
The Brooklands Double Twelve (15th June – 16th June)
Those with a love of car nostalgia have a choice this June weekend as occurring simultaneously is the Brooklands Double Twelve. Located in Surrey, the Brooklands Museum classes itself as a 'living museum' designed to inspire inventiveness through interactive exhibitions on engineering and racing. Originally it was a 2.75 mile motor racing circuit and aerodrome established in 1907.
Over the two days there will be huge amount of live music, food, stalls, displays as well as the regular exhibitions. Adrenaline will run high as motoring competitions will also be held across the two days. There will be speed trials on the Mercedes-Benz World circuit, Concourse Judging as well as the Test Hill Challenge. Visitors can see everything from motorcycles to pre-war racing cars. A great day for the family.
Bicester Heritage Super Scramble (23rd June)
Bicester Heritage is a famous establishment of British motoring and aerial history, its grounds once serving as a WW2 RAF Bomber Station. The idea of 'scramble' refers to the open call of vintage, classic or modern classic vehicles, with special attention and frontal parking for pre-90's vehicles. All around the airfield will be an array of some of the most interesting cars the UK's private collectors have to offer.
However, in the stunning section that was once the RAF Technical Site a collection of invited cars, the most unique and historic vehicles, will be arranged in special curation. With everything going on visitors will be offered the chance to roam the huge hangers filled with trading stalls, artisan food and drinks, and more – as well as a relaxed and typically British garden party to enjoy.
Citroën Centenary Celebration (July 19th – July 21st)
Celebrating this world famous car brand's 100th birthday, what better place then in its birthplace of France? Held in the huge and majestic grounds of La Ferté-Vidame, it was once a powerful castle, which now stands in ominous but nonetheless incredible looking ruins.
This is really for collectors or anyone interested in the collection of Citroëns. For certain the day will be filled with great food and drinks, along with a world-wide collection of the many Citroën models spanning a century. Some of the exact details are still under consideration but definitely worth looking into for any serious fans and people with interest in travel and classic cars.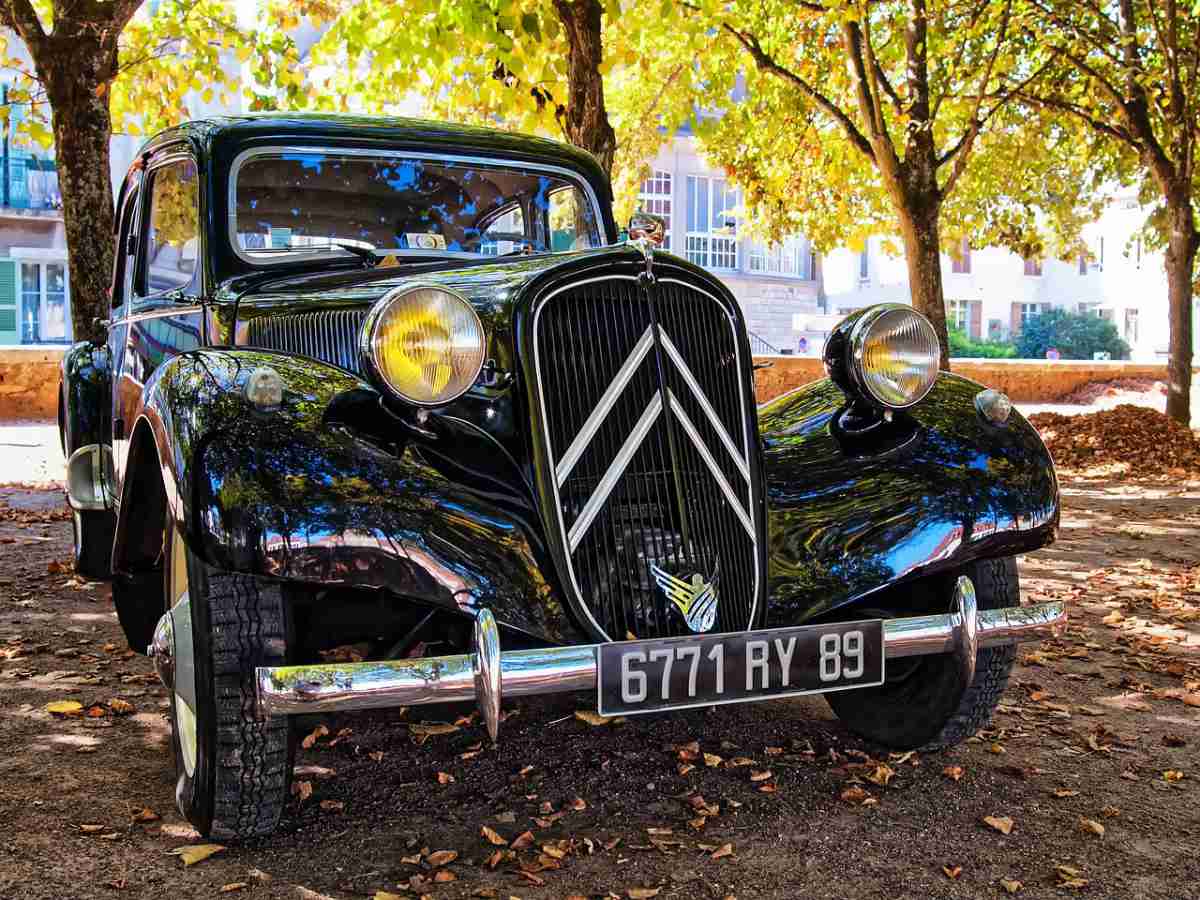 Festival of the Unexceptional (July 20th)
This is perhaps one the wackiest and most fun car shows this year, having grown considerably in popularity. The "Concours de l'Ordinaire" is a show for the most painfully ordinary car from any recent decade. Held this year in the grounds of the Claydon Estate near Buckingham people who register in time will display these forgotten cars of bygone eras across the beautiful grounds.
There will be pre-selected 'official' unexceptional cars, with more being chosen on the day to join the main Unexceptional concours – all brilliantly assembled within the Claydon Estate display area. Participants are also encouraged to arrive in fancy dress and serve a picnic foods based on the era of their particular car. A Best Dressed award will be given at the end. This is a celebration of not the exquisite history of cars but that of the ordinary one, the cars with family stories, reliability, nostalgia and affection from simple usage.
 National Metro & Mini Show and Mini world record attempt (August 3rd – August 4th)
On the 3rd August the British Motor Museum will be attempting to gather 600 Classic Mini's and Classic Mini variations, all manufactured between 1959 and 2000, to come together in a record-breaking attempt. Those who come to see the spectacle will have an option of camping in order to join the big event the next day – The National Metro and Mini Show.
The day celebrates 60 years of Mini, with special music including Beatles cover from their early material. There will also be a competitions for privately owned Metro, Mini or MINI cars, as well displays of the first and last Classic Minis ever produced. So if you're a fan of iconic British vehicle nostalgia then come down for a fun-filled day.