Summer has never been hotter and during those days of high temperature, the city can be an almost suffocating place. Although London is not by the sea or particularly big lakes there are a number of great outdoor pools and places along the River Thames open to the public for swimming. Here's a quick list of places to retreat for a cool down and nice swim.
Charlton Lido
Charlton Lido in South East London is a great facility with a lovely outdoor pool. You can buy tickets on the door even as a none member and enjoy their cafe and other fitness facilities.
Hampstead Heath Ponds
If you're brave or simply like a more natural swim then head to Hampstead Heath. Enjoy the beautiful grounds, sunbathe and dip into the ponds. You can swim amongst nature and jump off the wooden deck, the cold water is perfect during a heatwave.
Tooting Bec Lido
In South London, you can swim in the UK's largest freshwater swimming pool. It's located in Tooting Bec Common, reachable either by Tooting or Streatham.
Parliament Hill Lido
If you don't want to swim with the ducks then Hampstead Heath also has a massive outdoor swimming pool on Parliament Hill Fields, near Gospel Oak railway station.
Park Road Leisure Centre
In North London up by Crouch End you can enjoy the large outside pool at the Par Road Pools and Fitness centre. They also have an exercise studio and a cafe making it a nice place to spend the day.
Serpentine Lido
In Hyde Park you can take in the 100-metre section of the Serpentine, although it might be cold it will certainly be refreshing with a sun terrace and cafe to warm up by or sunbathe on.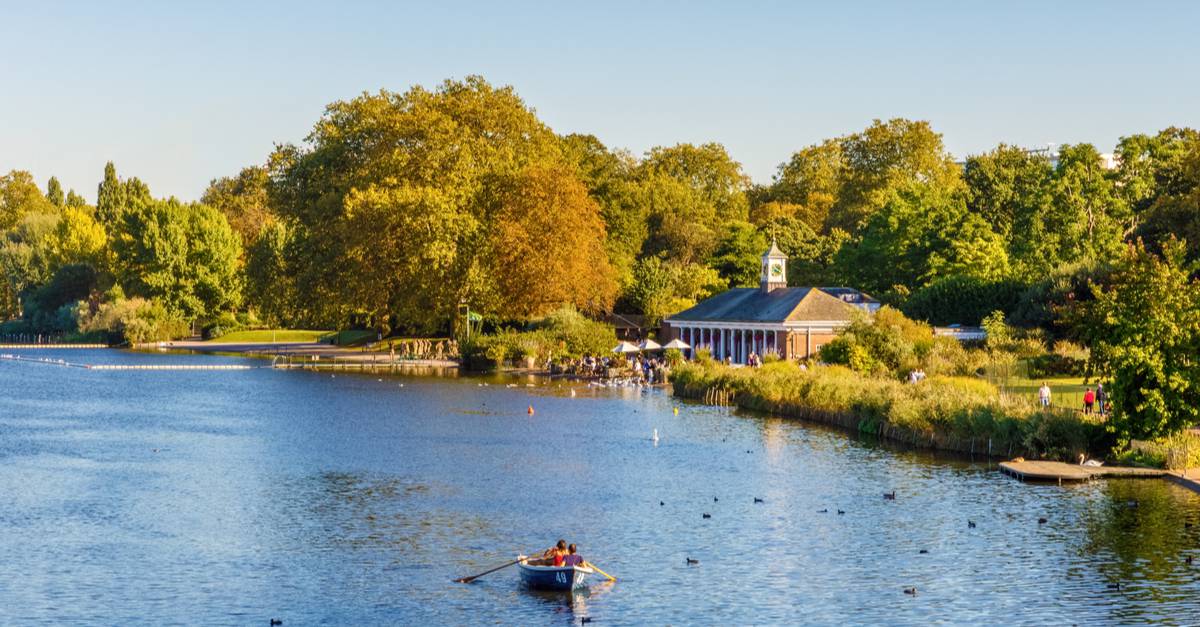 London Royal Docks
This is a bit more on the extreme side with often cold waters in the heart of London. Of course, it would be very memorable and maybe on the hottest days an even more attractive idea.
Stoke Newington West Reservoir
A final one for those looking for a more intense swimming experience. Found in Hackney this is a great spot for open water swimming and there are also opportunities for kayaking and sailing as well as a Youth Club that provides watersports lessons for children.
Pools on the Park Richmond
Located in Richmond but actually is in Old Deer Park this heated outdoor swimming pool is open only during the summer. It was built in the 1960s and has plenty of space for sunbathing too.
Hampton Pool
Hidden away in South West London by Bushy Park, the Hampton Pool is open 365 days a year and is heated. It's 36m long with enough room for everyone even on the hot summer days.