Being in the capital of England you might not think there are many opportunities for stargazing. However, there are places easily reachable just outside the city and even some within it. Here's a rundown of not just places to get to for stargazing this summer. If you need any transportation consider one of our many car hire options in London. With everything from people carriers, estates, to 4x4s you, friends, family and any equipment will be sorted for a night of stargazing.
OUTSIDE LONDON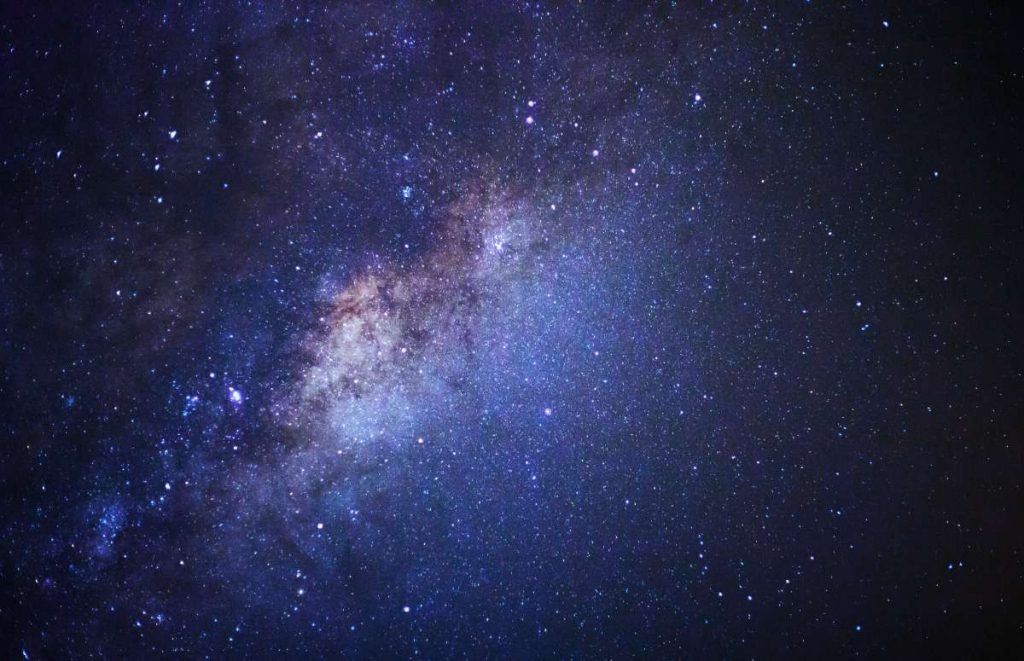 South Downs
It is just over an hour and a half to get from London to South Downs National Park. Located across East Hampshire, Sussex and West Sussex it is a huge area that boasts very dark night skies. As long as you ensure you are not on any private farmland you can take the car, load it with blankets, supplies and equipment and enjoy the majesty. There are also available guides and packages where a professional astrologer will show you the nebulas and constellations. If you want to spend the day or even the weekend in South Downs there are exceptional accommodations, food and fine dining, as well as wineries and family activities.
Toys Hill, Kent
Just by Sevenoaks, Toy Hill is roughly an hour and twenty minutes from central London. It is one of the highest points in England with dark night skies. It has a car park that you can access after sunset and walk just a short distance a beautiful spot. Always make sure you bring a torch and it is advised you don't walk too far from the car park. However, with the right conditions, you will be sure to enjoy some incredible views. If you arrive while the sun is up you can also take in the carefully planned footpaths and spot some local wildlife.
Cranborne Chase
As it is a bit further out we would recommend making this a weekend trip. It is located just under two and a half hours from London. Bournemouth is not too far and is a great beachside town to spend a few days in. Salisbury is also nearby, it's a beautiful little medieval town. Wherever you settle you'll find Cranborne Chase to be one the best spots in England for stargazing. It was designated an official international 'Dark Sky Reserve' in October 2019. This means that any business or structure has to comply with certain regulations to not add any light pollution. As a huge area, you will have many places to choose from. These include Sutton Veney Playing Fields, Ox Drove, Knowlton and several others depending on where you stay.
IN LONDON
Morden Hall Park
Described as a 'golden oasis' this National Trust protected area is right at the edge of London. It's widespread meadow that is very popular for astrologists or simply those who love to look at the night sky. Morden is located in South London and this apparently gives a slight advantage. Most of the grandest celestial sites, such as planets and bright stars, are settled on the southern horizon. With over 50 acres Morden Hall Park is perfect for a blanket, hot drinks and a night of stargazing. If you come during the day there is an outdoor theatre that does a range of productions. There is also great food and drink and trails for spotting wildlife.
London Wetland Centre
The London Wetland Centre was founded in 1946. It is a haven ground for native London wildlife, water birds and flora. It is locate in South West London in Barnes, just by the river Thames. There are often organised events amateur astrologists can join throughout the year. Be sure to keep an eye on when these occur. In the heart of London, just 10 minutes from Hammersmith, you can easily see galaxies, planets like Venus, and nebulas millions of lightyears away. During the day there are an ever-changing selection of adorable creatures to spot such as otters. As all of these places are, it's great place to spend the day with the family.
TIPS FOR STARGAZING
If you don't own any professional equipment, do not worry. Although we will go over some basics you can bring, all you really need is a clear sky. Location is also important of course, and if you're in London the places we stated should do you well. Once you're ready here are some things to keep in mind.
Let your eyes adapt to the dark: Give yourself time to adjust once you're at the location so that your eyes can intake more light. This will allow you to start seeing dimmer stars quicker.
Learn Constellations: Being able to identify certain constellations is not only fascinating but will give you confidence. It will also continue to add references the more you do it so you can discover more.
Look for events: If you're in London there are many amateur astrology groups, meet-up events, and guided tours. Not only is this a great way to meet people but you'll learn more and have more confidence eventually finding your own spots. The Baker Street Irregular Astronomers are a fun group that host regular events in London.
Look into Apps: There are always new stargazing apps in development. These can be incredibly useful, particularly when on your own. Most of them function by simply pointing the camera at a certain patch of sky and the app telling you what it is.
WHAT TO BRING
As mentioned, it is not always necessary to bring high-powered telescopes. This is particularly true if this is the beginning of your new hobby. However assuming you have invested into equipment like telescopes and binoculars, here are few extras to consider.
Beach towel: Bring a towel so you can lie down comfortably and spot any shooting stars, or simply let your eyes adjust that much better.
Laser Pointer: If you're with friends a laser pointer is great for showing others what you are looking for.
Red-lit torch: It can take a little time for your eyes to adjust to the darkness. A normal torch can un-adjust your eyes. Red light allows you to see better in the dark without un-adjusting your eyes.
Headlamp: At the end of the evening, when it's time to clean up, a headlamp allows you to do this while keeping your hands free.
Thermos: It can get chilly even on summer nights, particularly when stationary for so long. Bring a thermos filled with your favourite hot drinks.