As the sun swelters over the UK's biggest cities, the mad dash to lidos and local swimming holes is usually met with an hour's long wait to secure prime positioning by the water's edge. Space is usually limited and the raucous isn't usually what many have in mind for a day of bathing and relaxation. Coupled with the fact that summer in the UK is often unpredictable, what are you meant to do when extreme heat one day is met by summer showers the next? With our list detailing picturesque coastal haunts and untouched, hidden stretches of sand across the breadth of the country, you'll be ready to head out on short notice to bathe and make the most of the sun's summer rays.
Blackpool Sands, Devon
Located only three miles south-west of Dartmouth lies a peaceful and sheltered stretch of wild and unspoilt sands. Backed by wooded hills, this deservedly popular beach spot is favoured by families who enjoy its clean and often calm, turquoise waters. With the option to hire paddleboards and kayaks, why not take the kids out to cruise the waters from above?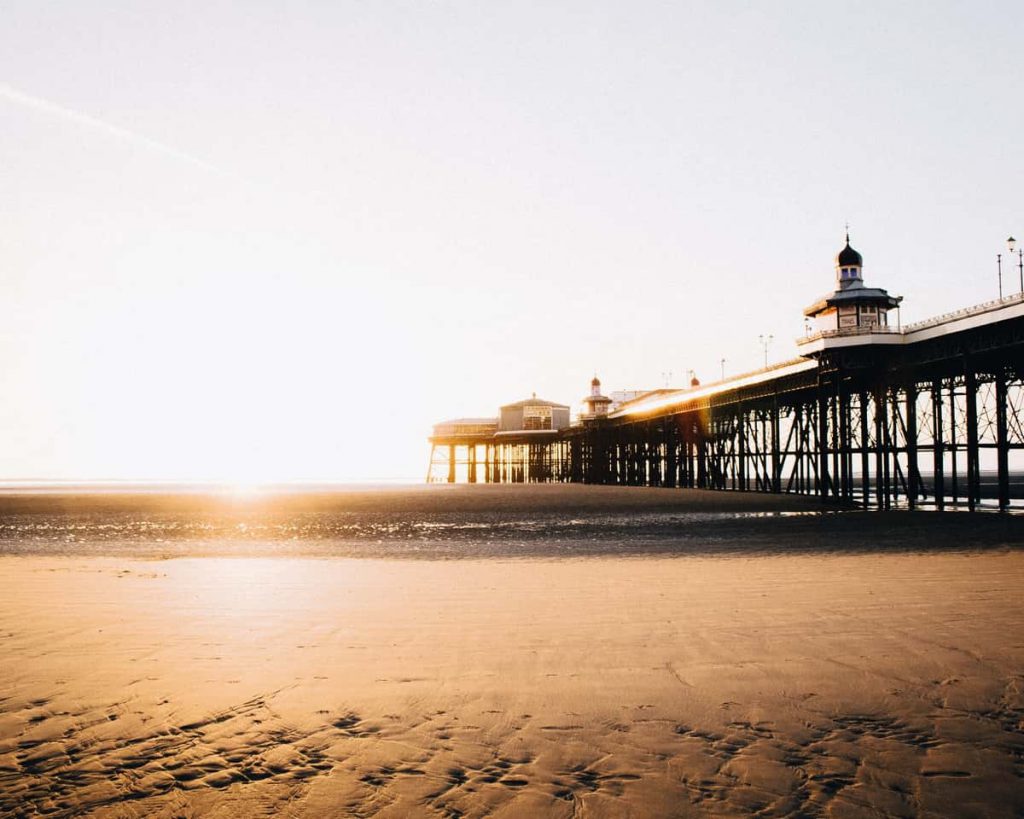 Marloes Sands, Wales
With a half-mile walk between the car park to the shore, Marloes Sands makes you work that little bit harder to bathe in its crystal-clear waters. Surrounded by dramatic sandstone cliffs, the rock pools are home to a number of smaller sea life waiting to be discovered by you and your children.
Porthcurno, Cornwall
Arguably the UK's most beautiful bay, Porthcurno is a small, Grecian-blue bay with soft, white shell sand that feels at home between your toes. With a coffee shop at the clifftop selling Cornish cream teas and light meals, it's the perfect spot for those wanting to travel light as they swim at the beach of their dreams.
Whitstable, Kent
With Brighton and Margate drawing in thousands of seaside revellers each summer, Whitstable still remains relatively untouched while providing the quaint British charm of the two. The pastel-hued beach cottages are ready for the 'gram while the famous Wheelers Oyster Bar is for those who enjoy the seaside, but not enough to get wet.
Studland Bay, Dorset
Backed by wild heathland and dunes lie four miles of pristine white sand ready to explore. The northern stretch is popular with naturist sunbathers while the southern Knoll Beach is beloved by families. No matter where you choose to set up camp, the gentle, milky-blue waters lay waiting for you to dive in.
Porthbeor Beach, Cornwall
Nestled in a quiet, secluded spot on the Roseland Peninsula, Porthbeor Beach is the best yet least known of the area's swimming spots. Stroll a minute from the road and be welcomed by a serene stretch of sand with at most, a handful of other bathers enticed by its calm waters and relative remoteness.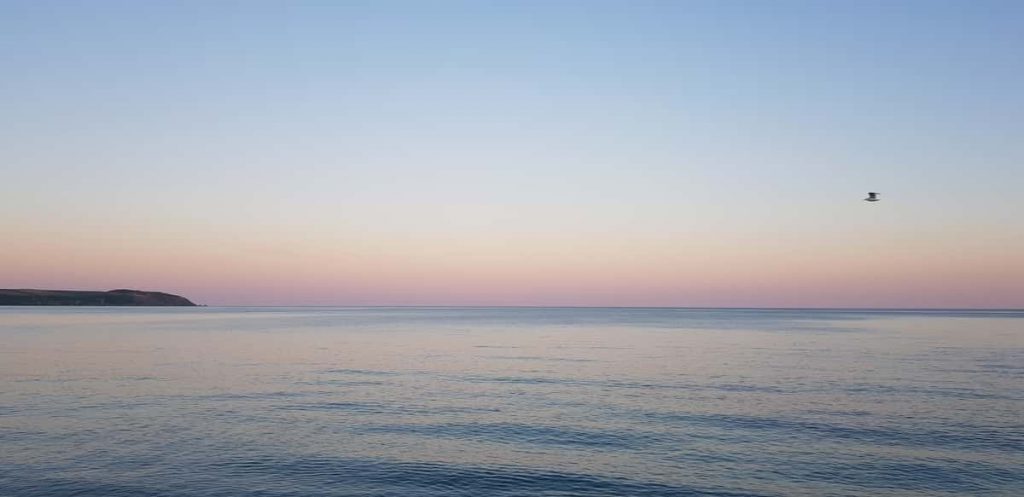 Bamburgh, Northumberland
Almost royal in presence, Bamburgh is overlooked by its namesake castle, an indistinguishable feature of these sixteen miles of golden sand dunes. Wild and unspoilt, this majestic stretch of wild coastline belongs to Northumberland's Area of Outstanding Beauty. It is the North Sea that you'll be swimming in, so prepare for waters that are refreshing, to say the least.
Saunton Sands, Devon
Popular with surfers and families alike, Saunton Sands is a three-mile stretch of coastline that combines the adventure of crossing the Braunton Burrows with the serenity of its calm Atlantic waters. Unlike many beaches across the country, dogs are welcome to splash amongst the waves with you all year round.
Camber Sands, Sussex
Located only four miles from the quaint, cobbled streets of Rye, Camber Sands gives the impression of a vast, desert landscape. While it draws in sun-seekers from across the country looking to relax, the Kitesurf Centre offers lessons and kit hire for those looking to hit the water in a more adventurous manner.
Woolacombe Sands, Devon
What does a vast expanse of uninterrupted golden sand mean? Space to build the life-sized sandcastle of your kid's dream! Once the tide has washed away your creation, head to the beachside chippies to replenish your energy levels before exploring the rock pools that line the shore's edge.
When heading to the beach it's always best to have a vehicle for supplies and equipment. Sixt UK can offer spacious vehicles including vans and SUVs, check out our affordable rates and book through us for a well prepared and stress-free beach day.