Menorca is a great Spanish holiday destination often overlooked. This article will lay out some of its best places to eat, where to visit, where to sunbathe and all other sorts of activities unique to this part of the world.
MORNING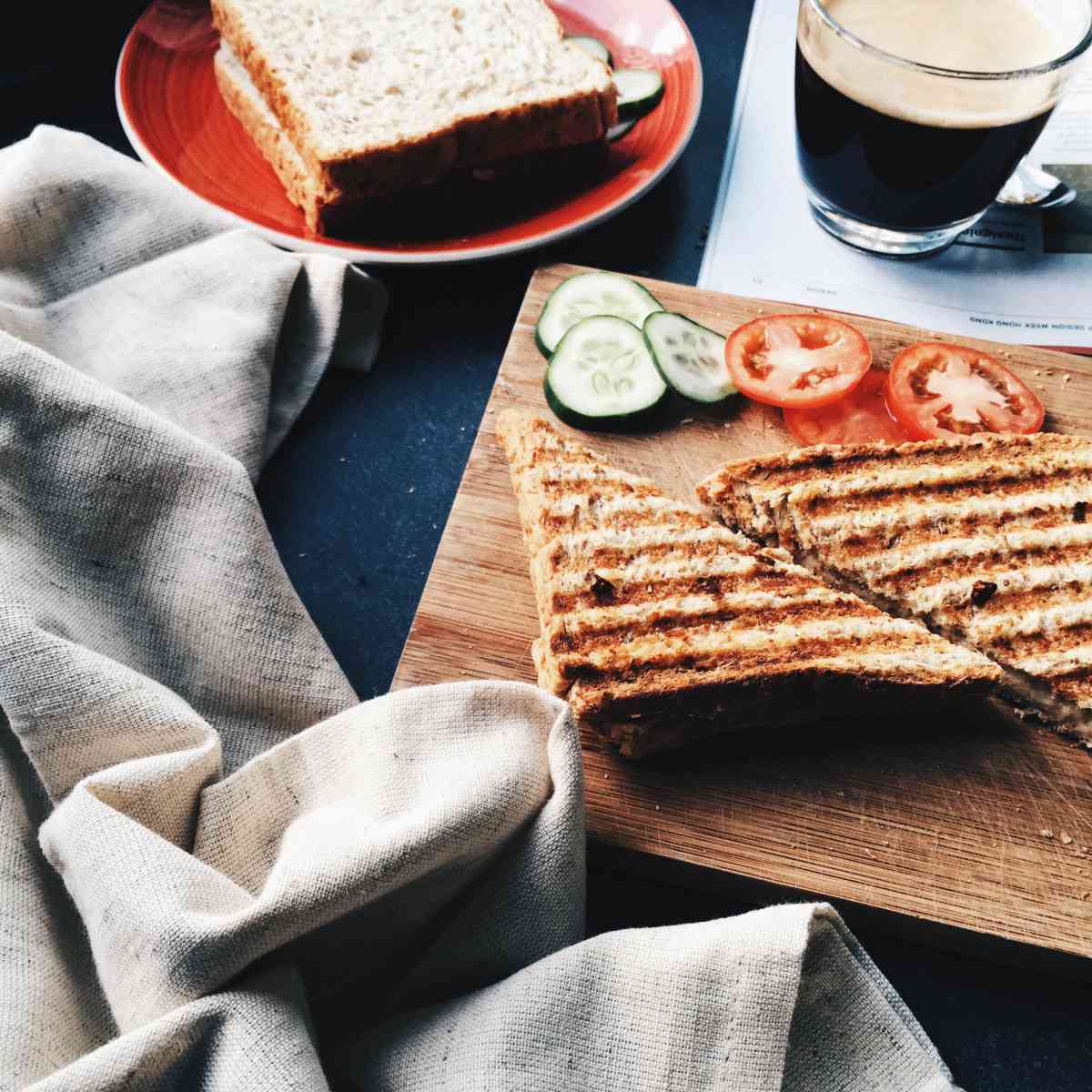 There are some great breakfast and brunch places scattered around the gorgeous island perfect for starting off a full day of sightseeing and beach lounging.
Of course, it depends where on the island you are staying but here are a few suggestions that cover a wide area. Cafe Baixamer is situated in an old grain warehouse by the main port of Menorca's capital, Mahon. It serves delicious and traditional breakfasts.
If you're closer to Ciutadella de Menorca then be sure to stop by Herbera Bakery for a sweet breakfast of assorted pastries. The architecture around it is also wonderful and old making it a lovely place to sip coffee and prepare for the day.
Finally, if you're in the mood for a classic fry up then head to White's Bar in Arenal d'en Castell. This fun and laid back place is open morning to night but it's in those early hours you can treat yourself to something delicious to start the day – from full English to french toast with Spanish options too.
LUNCH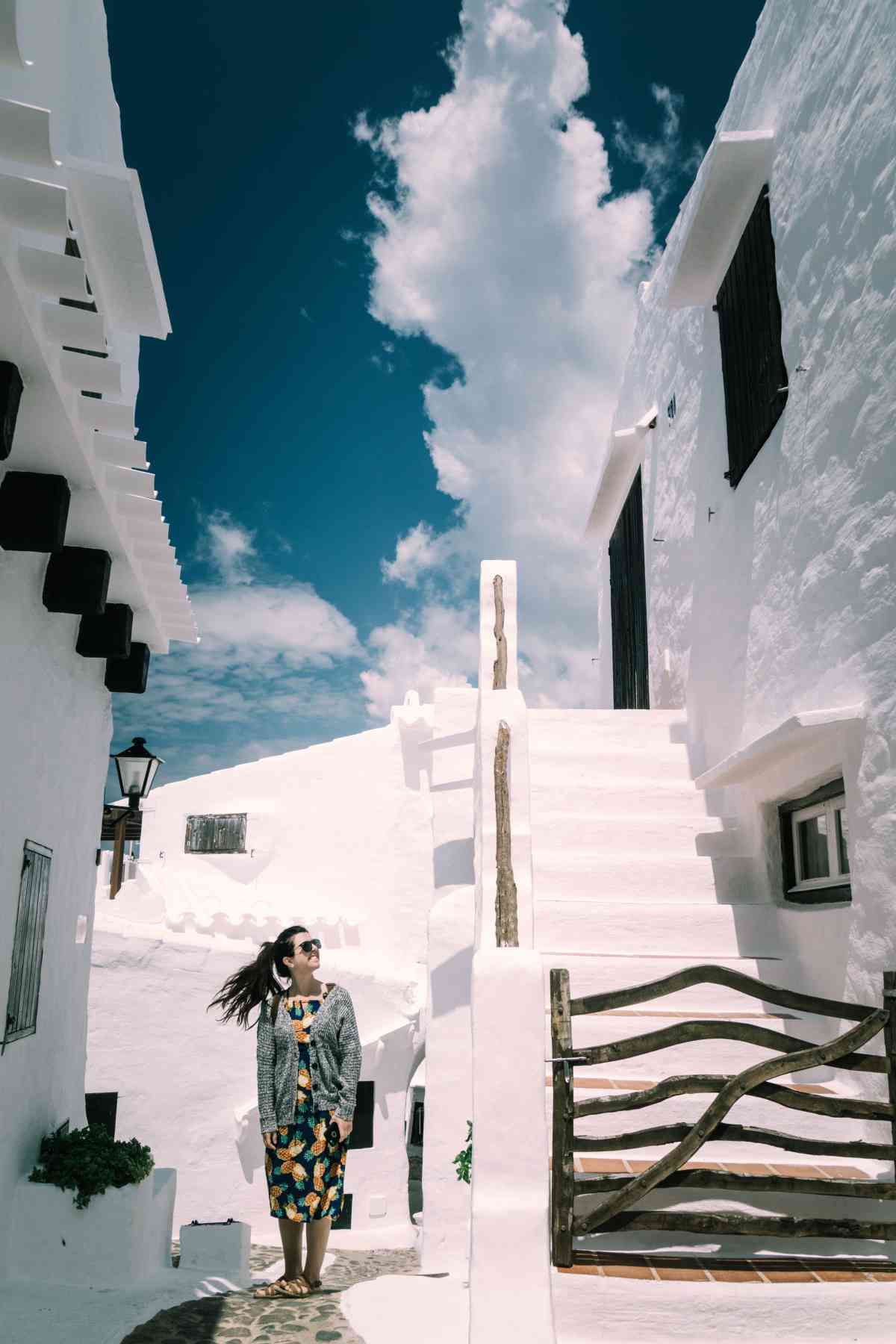 The summer months can bring brutal heat to Menorca so before you head to one of many, many beautiful beaches why not escape some of the midday heat by taking in one or two attractions around the capital, Mahon.
The Museo de Menorca has some incredible exhibitions on the history of the island with archaeological finds dating back to ancient times. It's set across several floors with 18th and 19th Century art as well and the best part is it's free!
Equally, if you're interested in the island's history than the military museum holds a lot of information and insight to when Menorca was a strategic stronghold across millennia. The Santa Maria Cathedral is also worth seeing for its ancient beginnings and impressive interior.
For lunch why not head to Binibeca Vell – The Fisherman's Village? Just five miles outside of Mahon, this beautifully constructed village was conceptualised by famous architect Antonio Sintes Mercadal. Filled with narrow and winding alleys, white buildings and hidden gems it's a great place to find a nice seafood lunch.
AFTERNOON
With the sun being less intense it's the perfect time to explore the nature of this stunning island. Cala Macarelleta is one of the most popular with a lot of restaurants, a resort and cafes just behind, perfect for if you haven't eaten yet. It's very well kept, clean and has dazzling blue waters.
Cala Turqueta is filled with white sand and turquoise water that seems like something out of a dream. It has natural shade from a grove of pine trees behind the beach as well as some snorkelling areas and cliff diving.
If you have a rental car then on the North side of the island is Playa de Cavalleria. It has the signature red cliffs of this part of the island with sand dunes as well. On one side of the beach is soft sand for laying around and on the other a rockier part with excellent snorkelling. Bring supplies if you drive here as there are no facilities.
Playa de Binigaus is a very long and untouched beach that you could spend the whole day on if you so choose. You would need to get there by car, but there is a car park just ten minutes from the beach and an excellent beach bar and restaurant once there.
Of course, the island also has a tonne of natural wildlife inland. If you wish to see then we recommend the Parque natural s'Albufera de Mallorca – the biggest wetland conservation of all the Balearic islands.
EVENING
As the sun sets across the sea it's time to take in a delicious dinner before going on for drinks and maybe even taking in a nightclub. One of the most popular restaurants is Cap Roig located in the Cala Sa Mesquida de Menorca. Enjoy incredible views from the terrace while eating fresh lobster and other seafood dishes, the atmosphere is from something out of the romantic past.
In the centre of the island with softer prices is Ca'n Aguadet, a local favourite serving very traditional Menorcan food. Although not by the sea it's nestled in an area of serenity and privacy away from usual tourist hotspots. It's also a great place for meat, as well as seafood, with suckling pig and tender lamb specialities.
Just in case you're on the Ciutadella de Menorca side of the island then be sure the drop into Cas Ferrer De Sa Font. Once a blacksmith it is now a beautifully designed restaurant with a charming courtyard and a traditional menu with modern stylings. All the food is organic and locally sourced and the staff aim to make it an open and relaxing atmosphere.
For cocktails and wines, one of the all-time favourite places in Menorca is Cova d'en Xoroi. Not only do they have a great list of drinks with ambient music the entire place is built into the cliffside overlooking the sea. In summer months after a delicious meal, you should time being here to take in the incredible sunset.
And if you'd rather be inside the cliff then Sa Cova Cala'n Blanes is found inside the beach caves. Also serving innovative and classic cocktails you can breathe in the fresh salt air and listen to the relaxing sound of waves. It's a family run establishment long praised for its astounding customer care and fun ambience.
If you're in Mahon the fun doesn't have to stop till the early hours – even if you decide to stay in Xoroi or Sa Cova they too are open till late. Inside the ancient city are numerous dance clubs like JAZZBAH and Kopas Club. Menorca is a very fun island often overlooked by its sister Ibiza, but trust us there's plenty of nightlife to be had, particularly in jazz and samba.
REPEAT!
Menorca is a fantastic place for a well priced holiday of beauty and relaxation but definitely made easier to get across with a car. For any and all transport needs in Menorca be sure to find one of our two branches either at the airport at Ciutadella. Thanks for reading!