Winter can be the most hazardous time to drive with often unpredictable and extreme conditions, especially when traversing high altitude locations in Austria, Germany, Switzerland or Scandinavia. There are a number of precautions to take and equipment that should be stored. Poor visibility and slippery roads can lead to a number of bad situations including going off the road, engine problems and being stranded by the roadside with assistance unable to reach you. Please read below and make sure you have everything covered if you plan to drive in areas of extreme cold with high chances of snow.
Winter Driving Equipment Checklist
Winter tyres: are essential if you are driving in low degree weather. The fact they contain more natural rubber and are constructed of a softer compound mans they can stay supple in freezing conditions. This also means they maintain a better grip and therefore are less likely to slip while driving on icy roads. Ensure they are of the correct pressure before disembarking.
Thermo-blankets: Ensure you have allocated enough space in the boot for a blanket. You may need to reserve battery power if off road for light signalling or the engine may be damaged – meaning no heater. A thermo-blanket will help you keep warm while you wait for assistance.
Insulated Clothes: With that in mind winter clothes are also essential to have in the car. A parker jacket, thermal vests, a hat and gloves are all worth having to ensure you and your family's safety.
Tow-Rope: Make sure there is a sturdy tow-rope in the vehicle. If a passer-by is able to help you may need it to get the vehicle either out of a snow bank or simply out of the road.
Hazard Warning Triangle: This should be in any vehicle any time of the year. However, in winter it can be absolutely essential to mark a perimeter from the crash site for oncoming vehicles in low visibility.
Emergency aid: If you plan a long drive then having supplies of food and drink could be essential if you are stranded in a hard to reach area due to extreme weather. Protein or cereal bars and bottled water are good options. First aid kits should also be kept in most vehicles, but again this should be taken into special consideration when driving in dangerous conditions. If you have one, make sure it is fully stocked.
Phone Chargers: If you are going on a longer drive ensure you have a fully charged phone, and if possible a phone charger so you can make emergency calls. Remember, even without phone signal emergency calls can often still be picked up by local carriers.Of course, a torch should be kept with any emergency supplies for signalling and working in the dark.
Jumper cables may be essential if the battery runs out.
Be sure to keep a can or two of antifreeze in the car to clear the windshield of any ice before your journey or if you are stuck off the road for too long.
Keeping a decent shovel in the boot may be necessary. If you are forced into a snow bank it will be needed to displace snow around the tyres.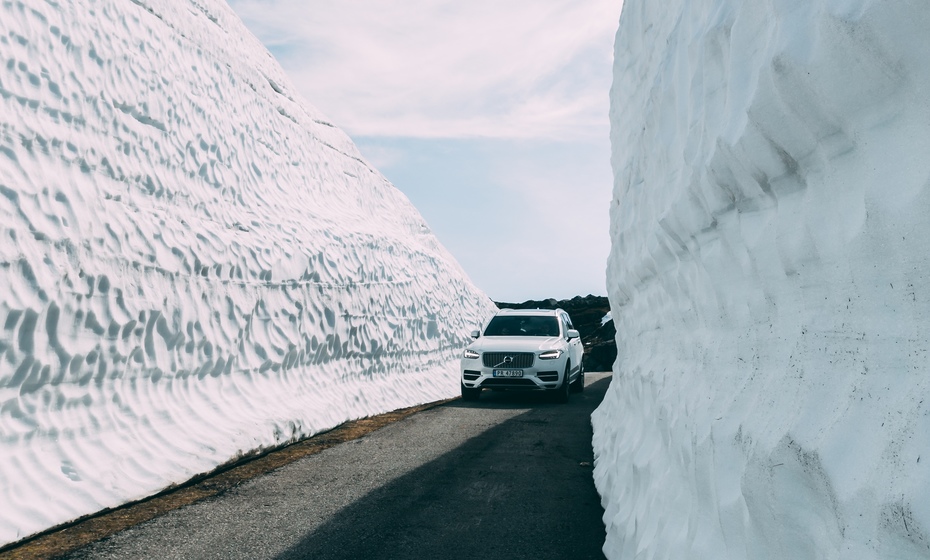 Precautions to Remember
Windscreen – If you can store the car in a garage or indoor parking structure overnight to keep ice off the windshield. If not perhaps cover the windshield with cardboard or a towel to stop ice forming. There are also purchasable covers for this very purpose. Make sure windshield wipers are also working before a long trip.
Windows & lights – Ensure your windows and lights are also clear of ice. If not you can face a fine and can be a safety issue for other drivers if not able to see traffic and signal clearly.
Time – When scheduling a departure time make sure you allocate enough time for any defrosting, engine checks and any other safety checks. Don't take any unnecessary risks when driving either. Maintain a safe distance between other cars and don't go at high speeds as that hazards tyre grip on icy roads.
Safety Checks – Finally, make sure you do a full safety check of all the above including equipment before any departure. Make sure oil and water are filled in the vehicle, wet weather and snow will mean a more frequent use of wiper fluid. As mentioned, allocate time for this and keep a check list.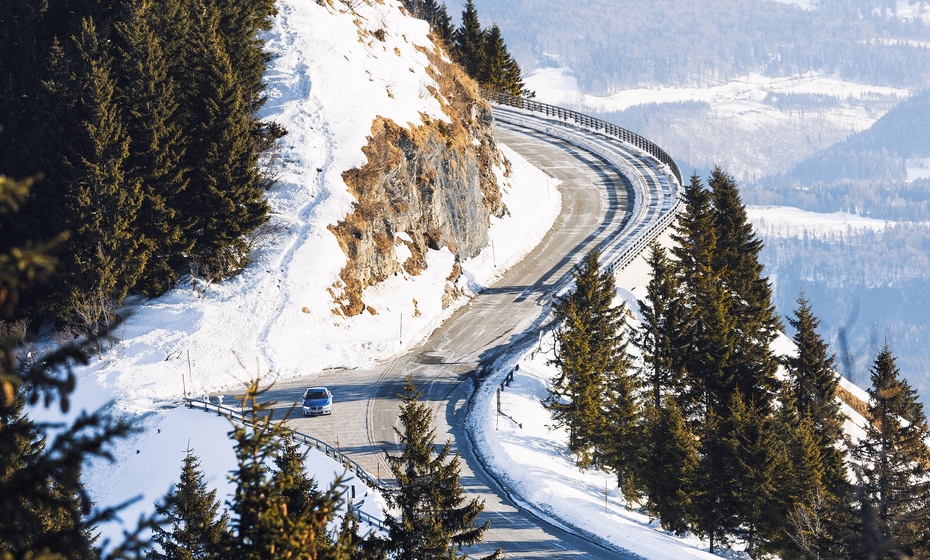 Drive Safely in Snow with Sixt Car Hire
At Sixt we give you the option of adding winter equipment such as winter tyres and snow chains, as well as ski racks if you're heading to the slopes. These bookable extras are highly reccomended if you're driving in extreme winter conditions such as in the Alps, or high mountain ranges and are usually very affordable to add on. The peace of mind is well worth the additional equipment!