Rules & Regulations
Please make sure that you read through all of this guide before you start your road trip in Hungary.
Drive on the right-hand side of the road and overtake on the left.
Every occupant in the car has to wear a seat belt.
Children who are less than 1.5m tall can't sit in the front seat of the car unless they have an appropriate child seat restraint. Children under 3 years old must use a child restraint seat.
Don't drink and drive because the drink driving limit is zero.
The use of mobile phones whilst driving is illegal unless you use a hands-free system.
Dipped headlights must be on at all times even on motorways.
It's illegal to use full-beam lights in built-up areas at night.
Give way to the right when vehicles are approaching an intersection.
Give way to cars on the left when on a motorway.
You must always give way to forms of public transportation such as buses and trams.
Hungary can experience very severe winter weather conditions so if you travel there at that time of year you must make sure that you use winter tyres.
In some areas during winter, snow chains may be required.
If you have to pass a rail crossing do so slowly.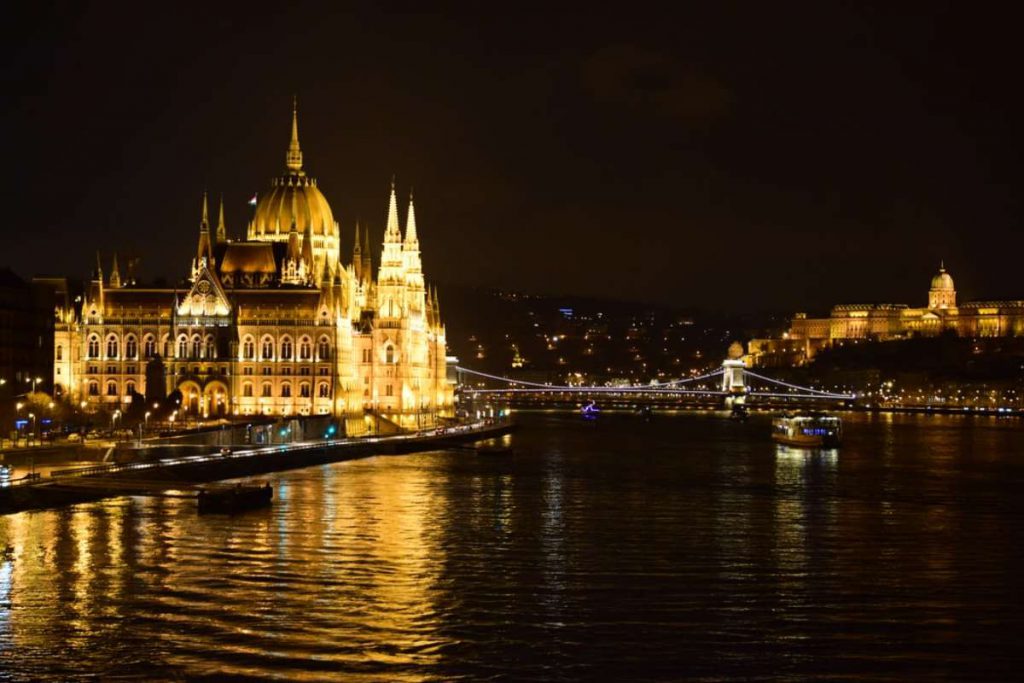 Speed Limits
Here are the legal speed limits for driving in Hungary:
50 km/h in built-up areas.
90 km/h on open roads.
110 km/h on semi-motorways
130 km/h on motorways.
Things to Bring Along
Here are the compulsory documents and equipment to carry:
Full UK driver's licence (UK licences are still accepted in Hungary).
Always have your passport with you when driving.
First Aid Kit
A warning triangle inside the car in case you break down
Reflective vest
Additional Information
You will have to pay tolls for some motorways and you'll be given a sticker to put in your car as proof of payment.
You shouldn't use your horn except in cases of extreme danger.
If you're are caught committing a driving offence whilst driving in Hungary then you could face being given an on the spot fine.
Most of the main tourist areas have free parking. Parking is permitted on the right-hand side of two-way streets and on both sides of one-way streets. Parking in Budapest can be tricky as it is a busy city. If you park illegally your car could be clamped.
Most roads in Hungary are in good condition.
Sixt has branches in the cities of Debrecen and Gyor. We also have 2 branches in the capital city of Budapest including one at Budapest Airport.