4x4 Hire with Sixt
Cruise above the crowd with a chic 4x4 hire in the city or opt for a rugged 4x4 for maximum torque and traction in slippery conditions. Now everyone can find a 4x4 to suit them! Get in on the trend and rent a 4x4 from Sixt. Crowned kings of the road, 4x4s are a cut above the rest with their trademark raised seating and breezy handling on tricky terrain. Once solely a luxury vehicle, 4x4 sales have quadrupled in Europe since 2005 as top brands have begun to roll out their own breed of 4x4. The desirable commanding view a 4x4 affords has led to an ultra-modern fleet of sleek, fuel-efficient four-wheel drive vehicle suitable to every budget.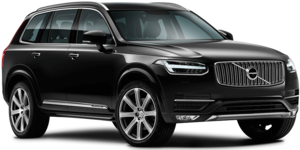 Models available for ages 21 and over
Premium 4x4s at affordable prices
4x4s from luxury brands such as Mercedes-Benz, BMW & Audi
Explore Further with a 4x4 Hire from Sixt
A Gripping Ride: Stylish and imposing, these 4x4s are a powerful statement. You?ll feel ready take on anything in your 4x4 car hire with a 4-wheel or all-wheel drive humming beneath your plush seat. The 4-wheel drive system lies dormant to prioritise fuel economy until activated with a flick of a switch when you reach rough surfaces. Impressive all-wheel technology automatically detects when power should be diverted to all four wheels to ease through spots of uneven ground.
Space and Comfort: The big body of a 4x4 lends the interior tons of space. If you?re looking to seat 5 passengers with plenty of luggage or even a whopping 7 passengers, these 4x4s get it done. The rear tier of seats are often raised and centred so everyone can enjoy the view and sliding seats maximise personal comfort on long journeys.
Safety First: These hulking 4x4s reassure riders with a sense of security due to their sheer size and souped-up safety features. You are your passengers are protected against changeable weather and uphill and downhill driving are both internally assisted to banish tough starts.
A Selection of our 4x4 models in the UK
Booking a 4x4 Made Easy
To hire a 4x4, in most cases you will need to have held a driving license for at least three years and be over thirty years old, although some of the more compact vehicles have lesser restrictions; the absolute minimum is one year's license and 25 years old. Find out more about some of our services and upgrades below.