Car hire in South Carolina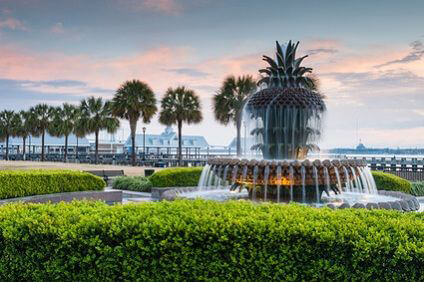 Car rental in South Carolina is the perfect way to enjoy a holiday or business trip in comfort and style. There's nothing remotely comfortable or stylish about waiting for buses or trains which can often be late or crowded. With your own rental vehicle you can set your own timetables, allowing you to plan road trips and excursions, and you'll never be late for an important business meeting again. If you're arriving by air, then the Sixt South Carolina branch at Myrtle Beach International Airport is ideally situated for a convenient fly and drive rental. At Sixt, we believe that car hire in South Carolina should be fast and easy, so if you'd like child seats fitted, or an additional driver added to your rental agreement, we'll be delighted to oblige. A cheap car hire deal in the USA can be a budget friendly option, and we have lots of well maintained modern cars to choose from. Perhaps you'd like to travel in style. A luxury vehicle or city car is perfect, or you may prefer a convertible, SUV, sports car or even a van if you're a sporty type who has surf boards or equipment to carry.
See the sights with car rental in South Carolina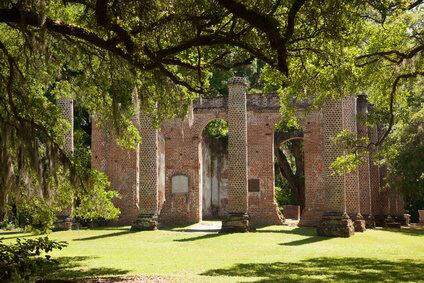 One of the most popular destinations in South Carolina is, of course Myrtle Beach. Famous for its magnificent beaches and surfing, the South Carolina coast has some of the most beautiful scenery in the USA, and is the perfect choice for family holidays. There are lots of sensational islands off the South Carolina coast, and a visit to Hilton Head or Kiawah island is possible with your own transport at your disposal. Car hire in South Carolina is the ideal choice for those who like to explore, so why not spend a day at Hunting Island Beach which is not only a paradise for nature lovers, but boasts the only lighthouse in the Carolinas that can be visited by the public. Visit the beautiful city of Charleston, where the Old Slave Mart Museum gives a unique insight into one of the most trying times in the history of the USA, or take a drive to see the Liberty Bridge at Greenville. With 47 state parks and 368 golf courses, car hire in South Carolina means you can discover the many attractions at your leisure.