Sixt Car Hire Services in Norwich
Our Service | Traffic Information | Sixt Tip | Sightseeing Destinations | Business Destinations | Rental FAQs
For a detailed map showing where Sixt rental cars in Norwich are based, just click on the map tab. Our Norwich office is open 6 days a week and offers a 24 hour return service, for more information just visit the branch page. We have a selection of luxury branded vehicles for you to choose from, these include Jaguar, BMW and Mercedes-Benz. Our fleet consists of cars for weddings, business trips or leisure travel, as well as van hire options. When you hire a car with us you will always get the class of vehicle you reserve, but we cannot confirm the exact model. You can use a price comparison service to see just how competitive our rates are, then give our reservations line a call, book online or use our app. Whether you need an affordable rental vehicle on an hourly, daily, weekly or monthly basis, you can make a mobile reservation and select a hire period in minutes. Just download our app onto your device, then create a comprehensive package on the go.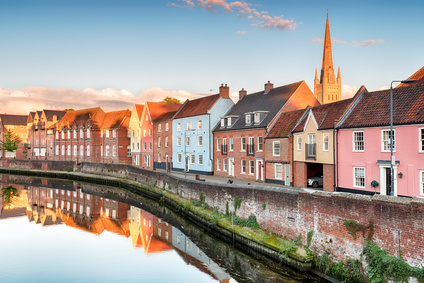 Our Service
We pride ourselves on delivering a first class service, every time you book with us. Our car hire in Norwich is also highly flexible, enabling you to create the right package for your needs. If you will be taking a weekend city break with friends, opt for additional driver insurance and a Sat Nav to make the most of your getaway. Families can hire spacious 4x4s with child seats appropriate for the age of the little ones, and for the city's students, we have transit vans for hire that will make moving home a breeze. Simply choose the category of vehicle you'd prefer, then refine your car hire in Norwich by selecting add-ons like unlimited mileage or under 25s insurance for young drivers.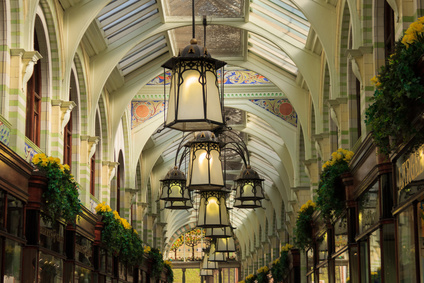 Traffic Infromation
Norwich is a busy city with major roads entering from the north, south, east and west. These connect to the ring road, then split to form numerous routes into the centre, making a Sat Nat extremely useful. Generally the traffic flows well, but during the morning and afternoon rush hours it can get very busy, so it's worth planning your travel around these times. Much of the city is pedestrianised and there is a blanket speed limit of 20mph in the centre.
There any many large parking areas which are located near to shopping centres like the Castle Mall, and tourist attractions like The Forum multi-storey car park, near
Norwich Cathedral. Some streets close to the town centre do allow access for cars and these have short term parking bays with pay and display machines. There are also six park and ride schemes dotted around the outskirts of Norwich, these are useful if you will be staying out of town and would prefer to avoid the city centre traffic.
If you will be arriving at Norwich Airport, you can take the 501 Norwich Park and Ride service into the city centre, which takes around 20 minutes. Alternatively, you can take a taxi from the airport direct to our Norwich branch, the journey will take around 20 minutes. There are also numerous local bus routes into the town centre from Norwich train station, many of which, like the 30 and 30A Schedule Explorer, run via Heigham Street, which is a short walk from our branch in Paddock Street.
When you're ready to explore further afield, you can see more of the beautiful East Anglian countryside by taking the A47 out towards the picturesque Norfolk Broads, then continuing on to the lively seaside town of Great Yarmouth. Executive travellers can reach the city's many business parks with ease, the Broadland Business Park is directly accessible via the A147 from Norwich and the state of the art Norwich Research Park is set just off the B1108, 10 minutes from the town centre.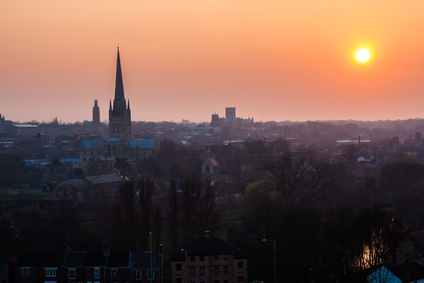 Sixt Tip
Norwich's Wide and Varied Appeal
Norwich is a fine looking cathedral city with diverse shopping opportunities, a vibrant blend of cultures and a thriving nightlife. It is home to the University of East Anglia and was voted one of Britain's top 10 cities in 2014. Norwich is surrounded on all sides by stunning Norfolk countryside and bordered to the north and the east by miles of atmospheric coastline. As there are plenty of students who call it home, Norwich has many inexpensive dining options like The Library, a grade II listed building that was the first UK public library. Here burgers are served from the wood fired grill and regular literary evenings take place. There are also Michelin restaurants like Roger Hickman's and Benedicts for people who prefer a more refined culinary experience. On days out you can explore heritage attractions like Norwich Castle Museum and its impressive art gallery, or enjoy some retail therapy along Norwich Lanes, in the district's many boutiques and independent stores. Sports fans will appreciate seeing the local football team, Norwich City, in action during one of the many fixtures that are played at their Carrow Road stadium each year.

Sight Seeing Information
Once you've made your way around the many attractions on offer in Norwich, you might like to drive out into the surrounding area to explore more of Norfolk and East Anglia. A journey straight up the A140 will bring you to Cromer, a traditional British seaside resort with pristine beaches and a famous end of the pier show that is well worth a visit.
Distance to Cromer
From our Norwich North branch: 22 miles, about 46 minutes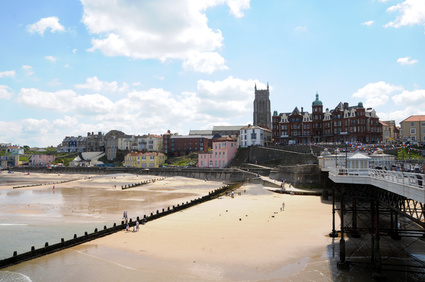 Further south along the A11 is Thetford Forest Park, a huge 18 hectare pine wood, with numerous pathways to explore. You can take a map from the cafe to ensure you don't get lost, and younger visitors will love finding the various play areas on each trail.
Distance to Thetford Forest
From our Norwich North branch: 25 miles, about 40 minutes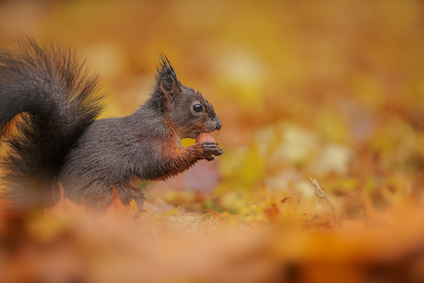 Along the A47 to the west is Swaffham, a bustling market town that still retains an air of authentic Norfolk charm. There are many bargains to be had on the historic marketplace and the pretty church of St Peter and Paul is a wonderful example of medieval architecture. When you need a break, Swaffham has many friendly pubs serving up homemade food and snacks.
Distance to Swaffham
From our Norwich North branch: 28 miles, about 50 minutes

Business Destinations
Executive travel around Norwich is simple when you have a reliable vehicle, it's a place with many premier business parks and an excellent road infrastructure. Group Lotus Plc is just 11 miles, or 23 minutes, from the city centre, and manufacturer Knowles (UK) Ltd, are located 3 miles from the city centre, a drive of 14 minutes. Many trade fairs are held across the city, but the larger ones tend to be 7 miles out of town at the Norfolk Showground, which is a 22 minute drive.
Rental FAQs
Below are the quick answers to some of our most frequently asked questions. If you cannot find an answer to your question below or require more details, please visit our car hire FAQs.
What is included in the hire charge?
Can I hire a certain car model? If I'm not happy with my vehicle can I change it?
Do I have to pay a security deposit?
Which documents are needed to pick up the rental car?
What do the various insurance options cover?
Can I rent the car at one place and drop it off at another station?
Can I change my booking and do I have to pay a cancellation fee?
Does Sixt deliver rental cars?
Can I cross borders with my rental car?
What is Sixt's refuelling policy?

Additional Sixt Services in Norwich