Sixt car hire Gloucester
Our Service | Traffic Information | Sixt Tip | Sightseeing Destinations | Business Destinations | Rental FAQs
Clicking on the second tab of our branch menu will open a handy overview map showing the Gloucester branch location as well as opening times and other service information for our car hire in Gloucester. Our branch is open from early in the morning to late in the afternoon during weekdays and briefly on a Saturday morning. Following a brief price comparison, which will highlight our competitive rates, you can simply book online or call our reservation line to reserve your vehicle. Please be advised that when booking our rental cars, only the particular class of vehicle is guaranteed and not specific models.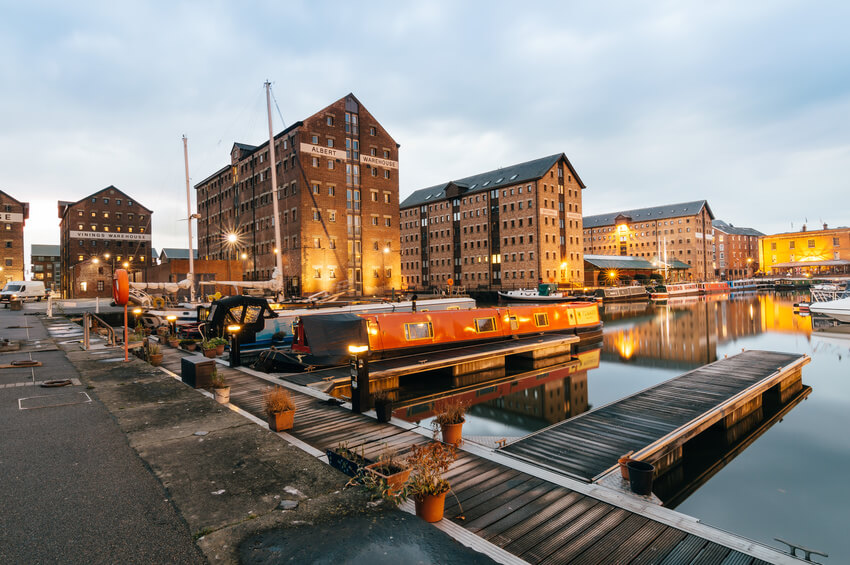 Our Service
We are proud to offer an extensive fleet of rental vehicles that cater to all price points and requirements. Perhaps you are travelling to Gloucester on business, in which case you may wish to opt for one of our premium vehicles such as a BMW or Mercedes-Benz. We have plenty of good value options including family saloons and compact hatchback cars. Business users wishing to transport goods may wish to choose a transit van, while those travelling in large groups can enjoy a comfortable journey in a minibus. If you require a vehicle that is suitable for those with special mobility needs, please contact our offices and we will be happy to discuss the options with you. We also offer a range of useful extras for your vehicle rental including child seats and Sat Nav to help you navigate the local roads. Other useful add-ons include glass and windscreen coverage and the option to add an additional driver to your car hire.

Traffic Information
Car rental in Gloucester is an ideal way to explore the city on your own timescale and with maximum flexibility. Gloucester is well-connected by road via the B4073 and A4302, which both branch off into smaller roads that reach the city's main attractions. There is significant parking available in the city centre with several multi-storey car parks, some of which can be booked ahead via the Internet, saving you the worry of not being able to find a parking space. From Gloucester station, you can head onto Wellington Street and use Trier Way to reach Gloucester Park. Trier Way also connects to the A4301 which leads to the Gloucester Dockyard Area.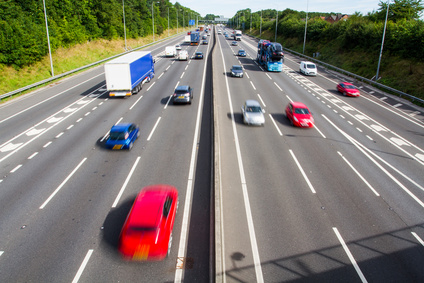 Sixt Tip
Gloucester's Music Scene and Strong Traditions
Gloucester may be known for its history, but the city offers truly contemporary entertainment, with a diverse range of music, theatre and arts to enjoy during your visit. The city has a wide range of venues to cater for lovers of all types of music from blues to jazz and country to hard rock. Gloucester's music scene has an intimate vibe, with pubs, clubs and cafes putting on gigs as part of the city's busy social scene. Another hallmark of Gloucester is its respect for tradition. You may have seen strange stories on the news about people rolling cheese down hills and trying to catch it in Gloucester. If so, it's likely you caught the tail end of a news piece about the Spring Bank Holiday weekend celebrities in Gloucester, that see competitors take a wheel of Double Gloucester cheese and roll it off the top of Cooper's Hill in an attempt to catch it before it reaches the bottom. Whilst this may sound simple, the cheese wheel reaches car-like speeds of up to 70mph, with many competitors getting injured attempting a heroic cheese-catching jumps.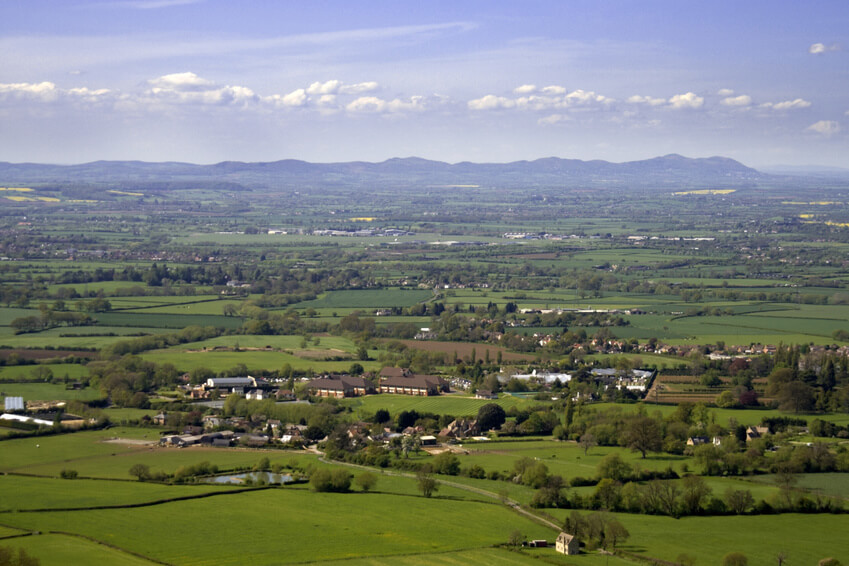 Sightseeing Destinations
The Jet Age Museum is the proud home of a unique collection of historic aircraft, as well as artefacts, that chart Gloucester's rich air-faring heritage. The museum chronicles Gloucestershire's aviation history including the stories of brave pilots and aims to inspire future generations through the power of education. Situated in a 10,000 square-foot space appropriately-entitled Meteor Business Park, the museum stands behind an original pair of Gloster Aircraft Company factory gates that were rescued and re-purposed when the nearby aircraft factory was shut down. Fascinating aviation exhibits include a full size replica of the Gloster E28/39, the experimental aircraft that was powered by Sir Frank Whittle's cutting-edge jet engine, as well as five different marks of the celebrated Gloster Meteor.
Distance to The Jet Age Museum
From Gloucester city centre: 5.0 miles, about 17 minutes
From Gloucester station: 5.0 miles, about 17 minutes
For a moving as well as educational attraction, head to the Soldiers of Gloucestershire Museum, located in Gloucester's Historic Socks. Re-opened in 2014 following significant refurbishment funded by the Heritage Lottery, the museum showcases features information and exhibits about how Gloucestershire soldiers lived and fought over the last 300 years. This is a truly impressive and immersive museum with fascinating displays including about how the Gloucester Regiment won the Back Badge and interactive exhibits showing you how heavy a Rifelman's backpack is.
Distance to Soldiers of Gloucestershire Museum
From Gloucester city centre: 1.4 miles, about 8 minutes
From Gloucester station: 1.4 miles, about 8 minutes
Gloucester is ideally located for reaching some of the prettiest villages in the nearby Cotswolds. Bibury was once described by William Morris as being 'the most beautiful village in England', and is home to one of the country's most famous hamlets, the picturesque River Coln and some of England's most pictured houses.
Distance to Bibury:
From Gloucester city centre: 25.3 miles, about 37 minutes
From Gloucester station: 24.8 miles, about 36 minutes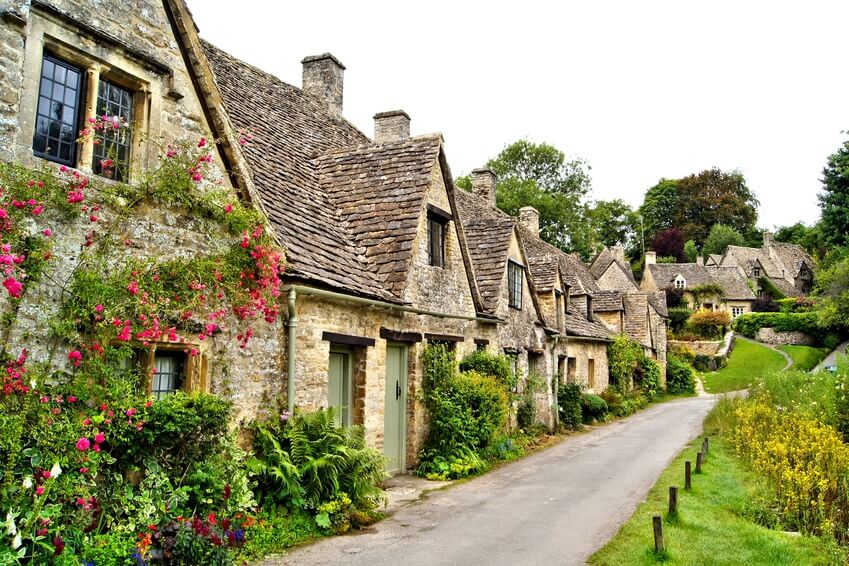 Business Destinations
Gloucester has numerous business offices and attracts people from around the country, and the world, with its fascinating culture and heritage. With its lovely architecture and stunning surrounding countryside, it's no surprise that Gloucester has become a popular location for business gatherings. One of the city's most popular venues is the Kingsholm Conference Centre, an award-winning meetings, conference and events venue with on-site parking for 150 cars. A popular venue in the Gloucestershire area for corporate events is Hatherley Manor, a three-star manor house hotel set in beautiful grounds within 10 minutes of the M5.
Distance to Kingsholm Conference Centre
From Gloucester city centre: 0.5 miles, about 6 minutes
From Gloucester station: 0.5 miles, about 5 minutes

Rental FAQs
Below are the quick answers to some of our most frequently asked questions. If you cannot find an answer to your question below or require more details, please visit our car hire FAQs.
What is included in the hire charge?
Can I hire a certain car model? If I'm not happy with my vehicle can I change it?
Do I have to pay a security deposit?
Which documents are needed to pick up the rental car?
What do the various insurance options cover?
Can I rent the car at one place and drop it off at another station?
Can I change my booking and do I have to pay a cancellation fee?
Does Sixt deliver rental cars?
Can I cross borders with my rental car?
What is Sixt's refuelling policy?