Sixt Car Hire Services in Exeter
Our Service | Traffic Information | Sixt Tip | Sightseeing Destinations | Business Destinations | Rental FAQs
Our Exeter branch page gives you details about our exact address, rental fleet and opening hours while the map tab shows our city location. Please note that this branch is not open on Sundays. Our website offers quick comparison between vehicle categories and shows just how affordable and easy it is to hire a car from us. Booking systems are quick and easy, simply download our Sixt app or use our booking hotline. While we guarantee your chosen category of car rental in Exeter we cannot do so for specific makes. Whether you are spending a few hours, enjoying a weekend break or taking a longer holiday in the city, you will receive a warm welcome from our friendly and knowledgeable office staff.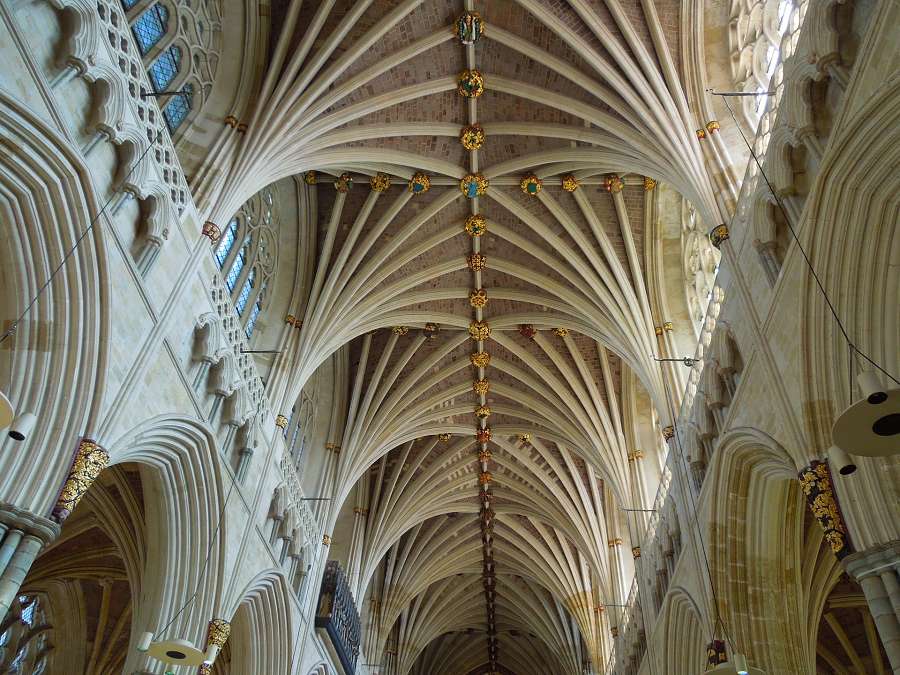 Our Service
Our car hire in Exeter fleet has a rental vehicle for every budget and party size, ranging from compact and economical saloons to premium models and minibuses. Saloons and estate cars are just right for city exploring while rugged 4x4s take you across the stunning moorlands in comfort. If you have business materials to transport or are moving home or student lodgings in the city our useful vans are the ideal choice. Many of Exeter's hotels and historic buildings are licensed as wedding venues and our pick of self-drive wedding cars are perfect for helping your special day run smoothly. Our car rental in Exeter fleet is provided by trusted names like BMW, Porsche, Mercedes-Benz and Audi and includes cars adapted for different mobility needs. An attractive range of extras ensures you a relaxing driving experience during your visit. Navigating the city and narrow Devon lanes is easy with a Sat Nav while child seats let younger family members travel safely. We always have special deals on additional drivers, extra insurance and unlimited mileage packages as well as student discounts for younger drivers.

Traffic Infromation
Our car hire in Exeter branch is in Osprey Road and can be reached easily by train from Exeter Airport, a journey of approximately 15 minutes. Bus routes link it to local train stations in the city, including the main station Exeter St David's.
Exeter is very popular with holiday visitors and is on the main routes to West country destinations so streets in the city and the surrounding roads will be busy at weekends and during the peak Summer period of mid-July to early September. Devon is well-known for its narrow country lanes. Their high banks are beautiful to look at but can make driving challenging at times. Local etiquette says that the driver nearest a passing place pulls into it even if it means having to reverse your car hire for some distance.
Exeter has plenty of car parking with metered street zones and multistoreys in the centre and Park and Ride options located on the outskirts of the city.
Taking a drive around Exeter will give you a feel for its different districts. Parliament Street, the narrowest street in Europe, is in the Old Quarter while Princesshay is home to modern shopping centres. The beautiful Veitch Gardens are in Southernhay with the West Quarter transports you back to medieval Exeter with the arcades of Fore Street and underground Catacombs. Admire Britain's oldest standing gatehouse at Exeter Castle before taking a short drive West to the Historic Quay area. This was developed during the 17th and 18th-centuries when the city's position on the navigable River Exe lead to the growth of the woollen cloth trade. The Custom House, built in 1680, is an attractive building of sweeping staircases and ornate plaster ceilings. Today it is the Quay's visitor centre and the hub of this revitalised area.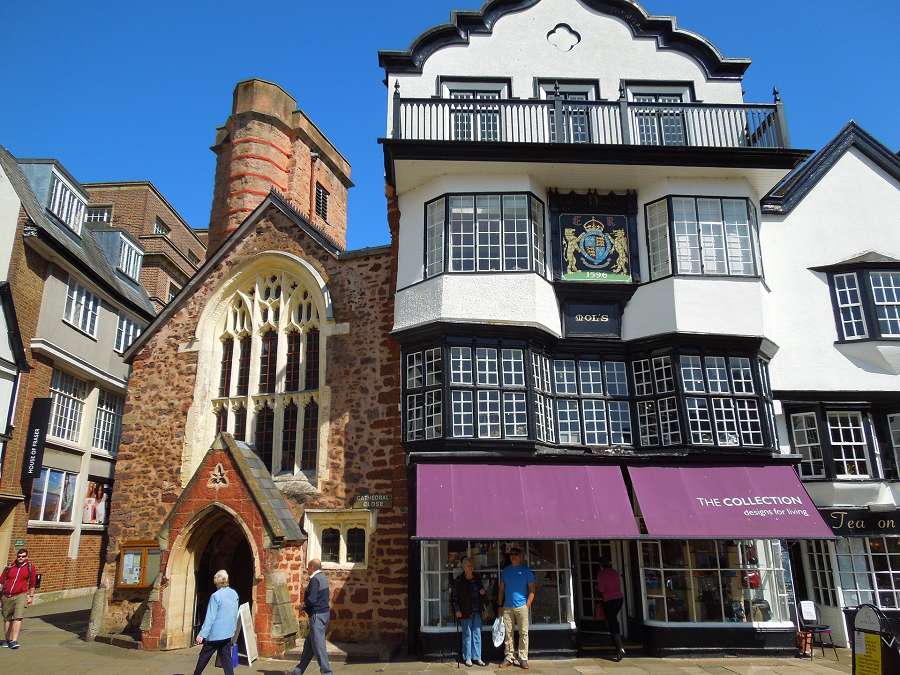 Sixt Tip
See Exeter's Incredible Gothic Architecture
Exeter Cathedral and the Cathedral Green are at the heart of the city and reflect its history going back over hundreds of years. The cathedral, dating from the 11th-century, is considered to be one of the most beautiful examples of medieval Gothic architecture in Britain. Its main claim to fame is its Gothic vaulting, the longest unbroken stretch in the world. A tour should also take in the Minstrels' Gallery, the 15th-century Astronomical Clock and the highly decorated tombs. The Cathedral Green is a pleasant place to take a break from sightseeing and enjoy a picnic lunch on a Summer's day.

Sight Seeing Information
For family-friendly Blue Flag beaches and typical resort fun, head to Dawlish Warren. The beach and sand dunes are part of a nature reserve ideal for birdwatching and hiking.
Distances to Dawlish Warren
From our Exeter branch: 11.5 miles, about 25 minutes
From Exeter Airport: 18 miles, about 30 minutes
Dartmoor is one of the most easily accessible national parks in the United Kingdom and a fascinating area to explore with its Bronze Age remains, burial stones and stone circles. The rolling landscape makes for excellent hiking and when walking you are never far from old inns serving traditional country food. Dartmoor is also home to herds of wild ponies and Dartmoor cattle. Castle Drogo, the last castle to be built in England, lies on the moor and is a good place to start your visit.
Distances to Castle Drogo
From our Exeter branch: 20.5 miles, about 35 minutes
From Exeter Airport: 23 miles, 30 minutes
The Crealy Great Adventure Park lies just outside the town and has enough activities and adventures to keep children happy all day. There are thirty rides and attractions offering a range of thrills and spills, soft play for younger visitors and a petting farm and zoo.
Distances to Crealy Great Adventure Park
From our Exeter branch: 3.5 miles, about 10 minutes
From Exeter Airport: 4.5 miles, about 10 minutes

Business Destinations
Although Exeter has been occupied since pre-Roman times it reached its peak during the 19th-century on the back of the wool trade. Today the UK's Met Office and Exeter University are the city's largest employers. Sandy Park is a modern, purpose-built stadium, conference and exhibition centre. It hosts a busy annual programme of events as well as being home to the Exeter Chiefs Rugby Club.
Distances to Sandy Park
From our Exeter branch: 1.5 miles, about 8 minutes
From Exeter Airport: 4 miles, about 8 minutes
Rental FAQs
Below are the quick answers to some of our most frequently asked questions. If you cannot find an answer to your question below or require more details, please visit our car hire FAQs.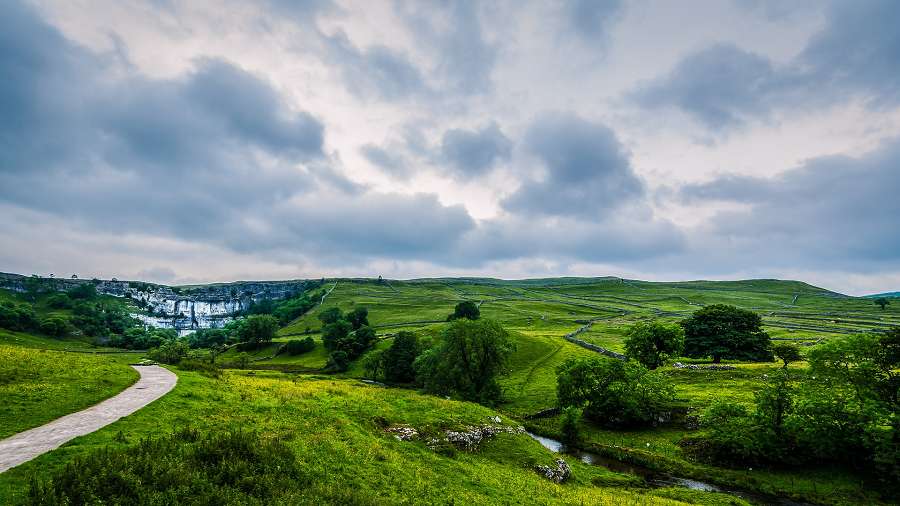 What is included in the hire charge?
Can I hire a certain car model? If I'm not happy with my vehicle can I change it?
Do I have to pay a security deposit?
Which documents are needed to pick up the rental car?
What do the various insurance options cover?
Can I rent the car at one place and drop it off at another station?
Can I change my booking and do I have to pay a cancellation fee?
Does Sixt deliver rental cars?
Can I cross borders with my rental car?
What is Sixt's refuelling policy?