Your Car Hire in Dorset with Sixt
Service
|
FAQs
|
Tips for the Region
|
Important Cities
|
Climate, Cuisine, and Children
Online booking is fast, simple and should you change your mind, free cancellation is almost always offered. In Dorset you will find vehicles from recognised brands such as Fiat, Citroën, BMW or Audi at our Sixt offices. We offer our services in a number of locations in the county including Poole and Bournemouth.
Our Service
You can add a child seat to your rental car or return the vehicle to a different branch if you plan a one-way itinerary. Do not hesitate to ask us for a Sat Nav or add on a reduced deductible insurance policy during your online booking to limit the risks.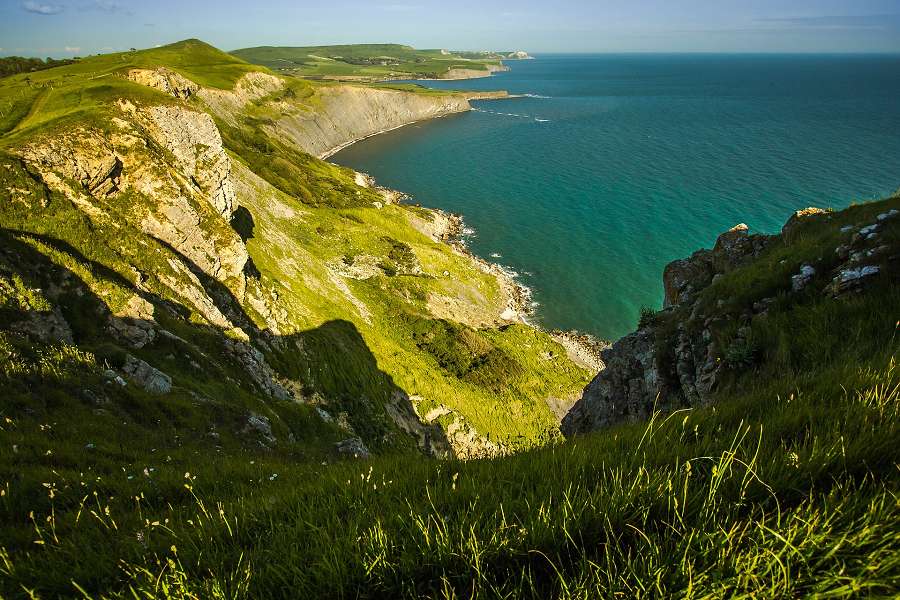 Which vehicle category to choose?
Driving one of our small, inexpensive saloons will make manoeuvring the coastal and country roads easily
A premium full-size vehicle guarantees a comfortable journey no matter how long
Estate cars ensure there is room enough for the whole family!
Drivers license
All licenses from the European Union and Switzerland are accepted. Drivers licenses from another country are also accepted if they are written in the Latin alphabet as part of a short stay. You can add an extra driver during the booking process. The driver must also present a valid drivers license when the vehicle is collected.
Age Restrictions
To rent a car in Dorset as in the rest of the UK, you must be at least 21 years old and have been in possession of your drivers license for at least 1 year.
Accidents
In case of an accident, please contact the police immediately. The emergency number in the UK is 999. Also notify your Sixt agency as soon as possible. A report form is made available to you with the papers of the vehicle. For further assistance, please call +44 (0) 344 4 993399.

FAQs
For how long can I rent a car from Sixt?
What documents do I need to rent a car?
What insurance cover do I need?
Can I collect my vehicle from one branch and return to another?
Do I always need to pay a deposit?
Can I book a car with unlimited mileage?

Tips for the Region
One of the most beautiful counties in England, with its coastal towns, castles, beaches and wide countryside, Dorset is a charming section of the UK popular for visitors from across the world. From the cliffs, coasts, farms and sea the region offers a variety of charms.
The Jurassic Coast
When you come to Dorset you will not be far from the sea. There are a number of places to head to in your rental car. Purbeck House in the seaside town of Swanage is a must see of Scottish Baronial architecture.
If you follow the A351 to Wareham you can see the Saxon Walls built an era ago to repel Vikings.
Tip: If you have an interest in military history, particularly its vehicles, it is worth taking the car inland to the famous Tank Museum, hosting a collection of 300 tanks.
The Abbotsbury Swannery
If you continue driving down the B3157 you can see the murky waters of Abbotsbury Swannery and its resident swans who have been feeding off the eelgrass for centuries. There is also a Childrens Farm for the youngsters with a number of farm animals to see.
This family-run estate produces some of the UKs best wines and offers a vineyard tours.
Other Spots: Summer Lodge
Close to the estate is the picturesque village of Evershot and the Spa and Hotel, Summer Lodge. This is a family-friendly retreat boasting some of the finest landscapes Dorset has to offer.
Important Cities
Bournemouth and Dorchester are two must-see areas when staying in Dorset. If you have time, complete your visit with a trip to Poole.
Bournemouth
The largest settlement in Dorset filled with iconic Victorian architecture. It is lined by a 7 mile stretch of soft sanded beach that has been attracting holiday goers for hundreds of years. While it has a host of water sports activities there is also a famous pier with carnival rides and games, a number of popular bars, restaurants and artisan shops. People love to come down to surf, dine, party and simply unwind in one of the UK%u2019s most popular holiday destinations. It also has an airport making it a viable arrival destination for Dorset
Dorchester
A traditional market town popular for tourists. It has a connection to the famous 19th Century author Thomas Hardy who was born just 3 miles northeast, his birthplace still stands and is just a short drive away.
Poole
Another seaside town no less entertaining. You can take in its arts centre offering world-class theatre, dance, and exhibitions. The sandy peninsula in Poole boasts millionare mansions but is still a great spot for lunches and coffees.

Climate, Cuisine, and Children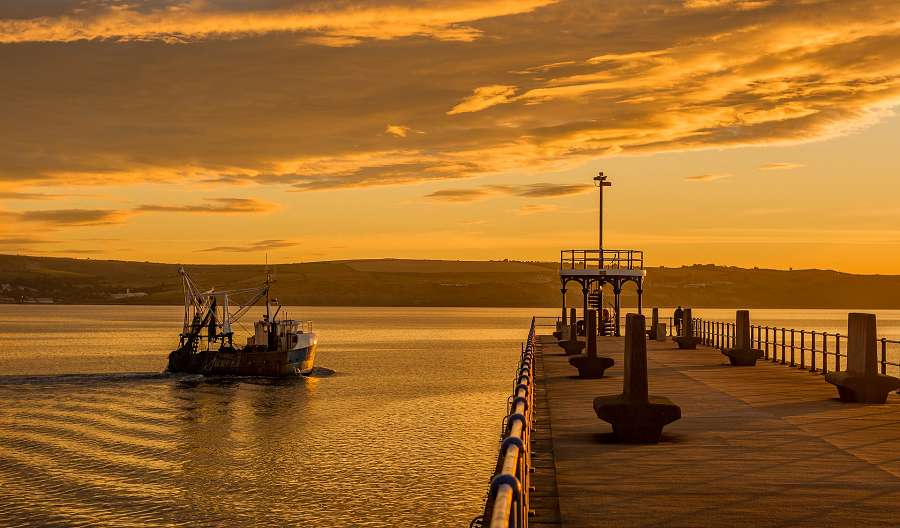 Climate and Temperatures
As Dorset is locate in the South of England and has a maritime climate visitors can expect cooler summers and chilly winters. Typically its hottest month is July and its coldest January. The weather is unpredictable like the rest of England and one can often see all four seasons in one day.
The Dorset Cuisine
The Dorset cuisine has what you would expect from a coastal region, a huge variety of delicious seafood. A traditional fish and chips meal is something every first time traveller should try and there are a huge number of restaurants for this. Dorsets fair climate and fertile soil also make it a great region for local produce.
Dorset with Children
There are a huge amount of excursions and family friendly activities across Dorset. A great option is Brownsea Island in Poole, which is the birthplace of the scouting movement. Kids can spot wildlife, travel by boat and explore the beaches. There are also the rides at Bournemouths pier and Farmer Palmers near Poole, which has petting zoos and go karts.