Sixt Car Hire Services in Colchester
Our Service | Traffic Information | Sixt Tip | Sightseeing Destinations | Business Destinations | Rental FAQs
Click on the second tab of our branch menu to bring up a handy overview map showing our location. The Colchester branch is conveniently situated on Magdalen Street/A134 and is open most of the day between Monday and Friday as well as at the weekend on Saturday mornings. With a 24 hour return service, you can drop off your car or van at a time that suits your schedule. A quick price comparison calls attention to our affordable rates for rental cars. It is quick and easy to hire a car online, or if you prefer to talk to one of our representatives you can ring the reservation line to arrange your car rental in Colchester. When you hire a car with us, we do our utmost to give customers the vehicle of their choice from our selection of rental cars, however we are unable to guarantee a specific model of rental vehicle. We are always available to help, whatever your rental needs and duration, from a weekend to several weeks or longer.
Our Service
We pride ourselves on offering an extensive fleet of vehicles that suit every budget and taste from our Colchester branch. From good value, affordable options such as economy and family saloons to premium vehicles, you are sure to find something to match your car hire needs. If you like to travel in style we offer vehicles from top marques like Jaguar, Audi and Mercedes-Benz, which are ideal for executive travel. Those travelling in larger groups or business parties may wish to opt for a practical minibus. To ensure you are fully equipped with your car hire in Colchester, we also offer a range of useful extras including Sat Nav to ensure you can navigate the area easily and child, baby and booster seats for those travelling with younger travellers. You can choose from a range of insurance options for added peace of mind or add on an additional driver to share the task of driving during your car hire.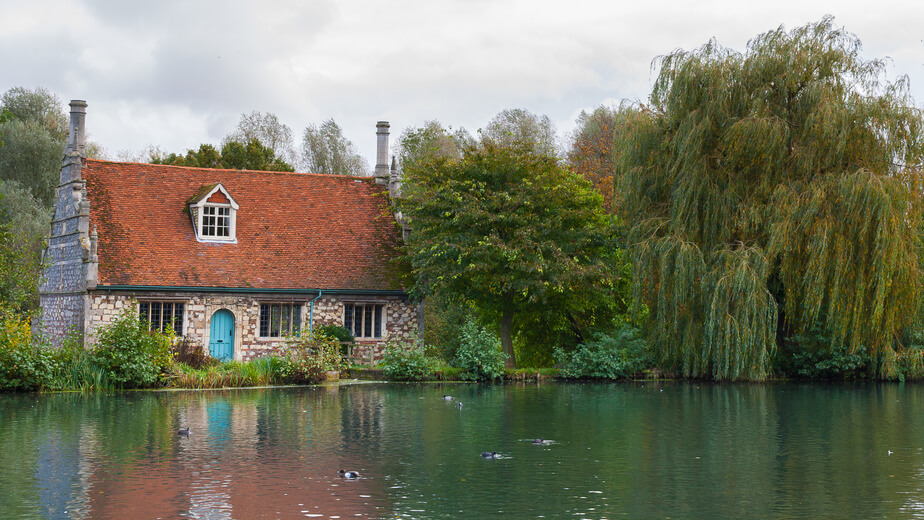 Traffic Information
Colchester is well connected both in terms of getting to the town's top attractions, as well as the wider Essex area. The town is flanked by the A12, which leads to both Ipswich and Braintree. The Beth Chatto gardens are easily reached by following the A133 in the direction of Clacton Road, while Colchester Castle can be reached by turning off Colchester High Street at Museum Street and following the road down to the castle's own parking area. Please note that parking in the town itself is limited, so it is advisable to book a reserved space online wherever possible and plan your parking before you arrive.

Sixt Tip
Colchester's Ancient Past
Colchester was the site of several of the most important events in British history. It is the oldest recorded town in Britain and was the first Roman capital in the country. The Romans, Saxons, Normans and Victorians all played a part in the formation of the Britain we see today and left their mark on the town, making it an important destination for history enthusiasts. Modern Colchester is a contemporary, fast-growing place with great shopping, fascinating historic tourist attractions and a diverse mix of cafes, restaurants and bars. The town is the proud owner of one of the top 50 museum collections in the UK and is nestled between several picturesque villages in East Anglia, all of which are just a short drive away in your rental car.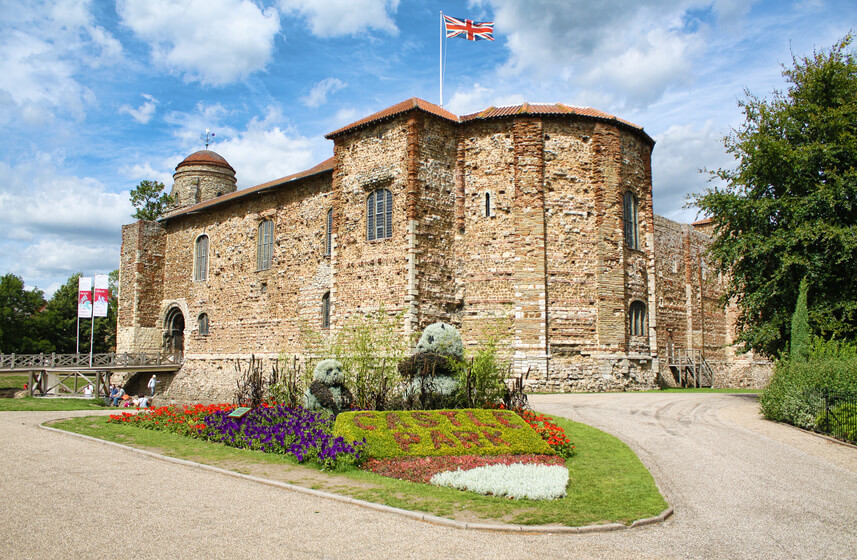 Sightseeing Destinations
Colchester Zoo is one of Europe's finest, with more than 260 rare species as part of its breeding programmes. The zoo is rated the 11th best in the world and in the top 2 zoos in the UK, and is set over 60 acres of scenic parkland and lakes. You can learn about and meet everything from Komodo Dragons to rhino, giraffes and ostriches here and learn more about these wonderful creatures in entertaining interactive displays.
Distance to Colchester Zoo
From Colchester city centre: 4.7 miles, about 13 minutes
From Colchester Town Station: 4.9 miles, about 21 minutes
History lovers will enjoy a visit to Colchester Castle, the largest Norman keep in all of Europe. The castle is one of England's foremost heritage sites and remains one of the most popular tourist attractions in the East of England. This family-friendly historical site features interactive displays and exhibits such as the Colchester Vase and Colchester Mercury statuette.
Distance to Colchester Castle
From Colchester town centre: 3.1 miles, about 17 minutes
From Colchester Town station: 1.1 miles, about 9 minutes
If you enjoy gardening, you may want to schedule time during your stay in Colchester to visit the Beth Chatto Gardens. The gardens cover 6 acres and have become world-famous for their beauty and inventive use of plants to transform original problem areas into horticultural works of art.
Distance to Beth Chatto Gardens
From Colchester town centre: 6.4 miles, about 19 minutes
From Colchester Town station: 5.2 miles, about 14 minutes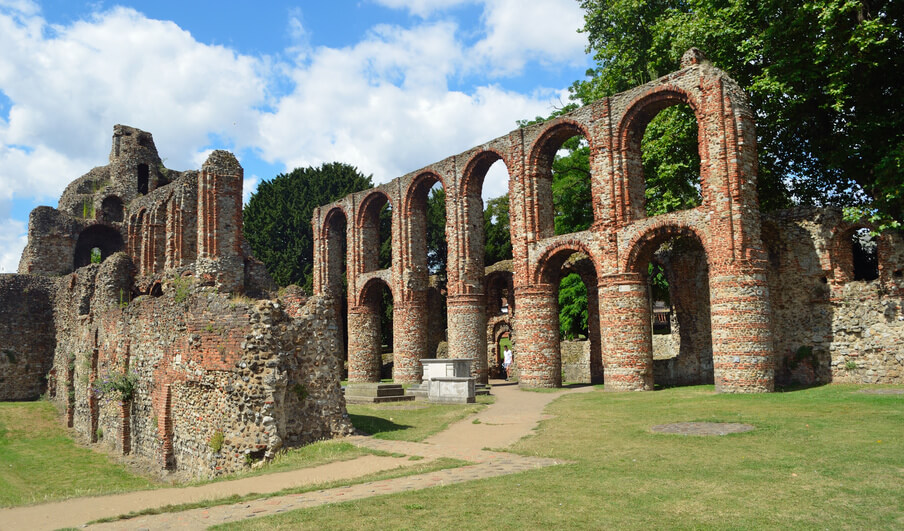 Business Destinations
While Colchester is famous for its historic significance, you may be visiting the town on business to attend a conference, seminar, or important business meeting. Numerous companies are situated at The Colchester Centre, a purpose-built business facility with contemporary fully-serviced offices.
Distance to the Colchester Centre
From Colchester town centre: 2.9 miles, about 15 minutes
From Colchester Town station: 2.4 miles, about 12 minutes

Rental FAQs
Below are the quick answers to some of our most frequently asked questions. If you cannot find an answer to your question below or require more details, please visit our car hire FAQs.
What is included in the hire charge?
Can I hire a certain car model? If I'm not happy with my vehicle can I change it?
Do I have to pay a security deposit?
Which documents are needed to pick up the rental car?
What do the various insurance options cover?
Can I rent the car at one place and drop it off at another station?
Can I change my booking and do I have to pay a cancellation fee?
Does Sixt deliver rental cars?
Can I cross borders with my rental car?
What is Sixt's refuelling policy?