Car Rental With Sixt in Cheshire
Service
|
FAQs
|
Tips for the Region
|
Important Cities
|
Climate, Cuisine, and Children
Our Cheshire branch is in Crewe, which boasts a major train station where many lines converge. Booking car hire in Cheshire online is easy and you also benefit from free cancellation should your plans change. We have cars from the best manufacturers, including Mercedes, Peugeot, and Skoda with a range of budget and luxury cars for everyone's needs and tastes.
Our services in Cheshire
Not only can you book a cheap car online but you can also include handy extras like child seats and a sat nav if you don't have your own. If any questions arise about extras when booking, do feel free to contact us for help and advice.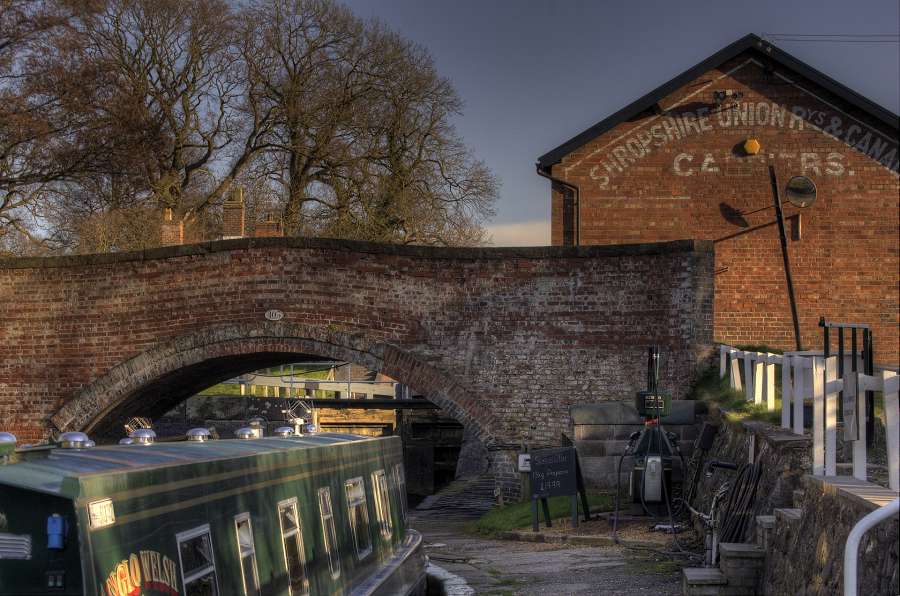 Which vehicle category to choose?
Driving one of our small, inexpensive saloons will make manoeuvring the coastal and country roads easily
A premium full-size vehicle guarantees a comfortable journey no matter how long
Estate cars ensure there is room enough for the whole family!
Drivers license
All licenses from the European Union and Switzerland are accepted. Drivers licenses from another country are also accepted if they are written in the Latin alphabet as part of a short stay. You can add an extra driver during the booking process. The driver must also present a valid drivers license when the vehicle is collected.
Age Restrictions
To rent a car in Dorset as in the rest of the UK, you must be at least 21 years old and have been in possession of your drivers license for at least 1 year.
Accidents
If you're involved in an accident, please call the emergency services immediately on 999. Also, inform us on +44 844 499 3399. You'll find an incident report form and paperwork for the car in your vehicle.

FAQs
For how long can I rent a car from Sixt?
What documents do I need to rent a car?
What insurance cover do I need?
Can I collect my vehicle from one branch and return to another?
Do I always need to pay a deposit?
Can I book a car with unlimited mileage?

Tips for the Region
Cheshire has lots to see and do with enticing attractions, lovely parks, gardens, stunning stately homes, and relaxing spa hotels. Explore the many historic market towns like Chester and Nantwich and the larger cities like Macclesfield. In addition to unique shops, there are local markets selling delicious local produce, plenty of upscale restaurants for couples, and family-friendly eateries, country pubs and tea rooms.
Cheshire walking and rambling
Exploring the scenery and wildlife in Cheshire by walking is a lovely pass-time. There are lots of walks to suit different ages and abilities, with the chance to enjoy breathtaking views across open moors and rocky ridges. Walking up to White Nancy is a rewarding way to spend time. This is a Grade II listed folly on the Cheshire Plain. The woodland from Alderley Ege to Stormy Point is also very atmospheric. If you're tempted by a long-distance walk, follow the Gritstone Trail from Disley to Kidsgrove, which will really stretch your legs after driving!
Lovely Cheshire villages
Visiting the county's pretty villages is an opportunity to take a peaceful and laid-back break away from busy towns and cities. Adlington is a picturesque village nestled in the countryside to the north of Macclesfield. Alderley Edge to the east of the county has a wonderful array of shops, cafes, bars, and restaurants. There's also Malpas, which is famous as the home of rich and famous celebrities and is dubbed the 'Champagne Capital of Britain'.
Important Cities
Chester, Nantwich, and Macclesfield are lovely Cheshire locations that are steeped in history and full of character. Visit their shops and museums and explore the cobbled streets with boutiques, cafes, and restaurants.
Chester
Experienceing Chester is an opportunity to delve into its intriguing 2000-year history and charming olde-worlde feel as well as modern shops and trendy restaurants.
Nantwich
On the banks of the River Weaver with the Shropshire Union Canal flowing through the centre, Nantwich is an ancient market town with a modern edge. Its medieval timbered buildings are a particular feature along with boutiques, antique shops, and modern craft retailers
Macclesfield
Macclesfield is also an ancient market town right by the Peak District. It's well known for handsome buildings, good transport links, and beautiful views over the countryside just a short walk out of town. With a unique identity, Macclesfield is a place with urban meets rural to reflect its dual industrial and market town background.

Climate, Cuisine, and Children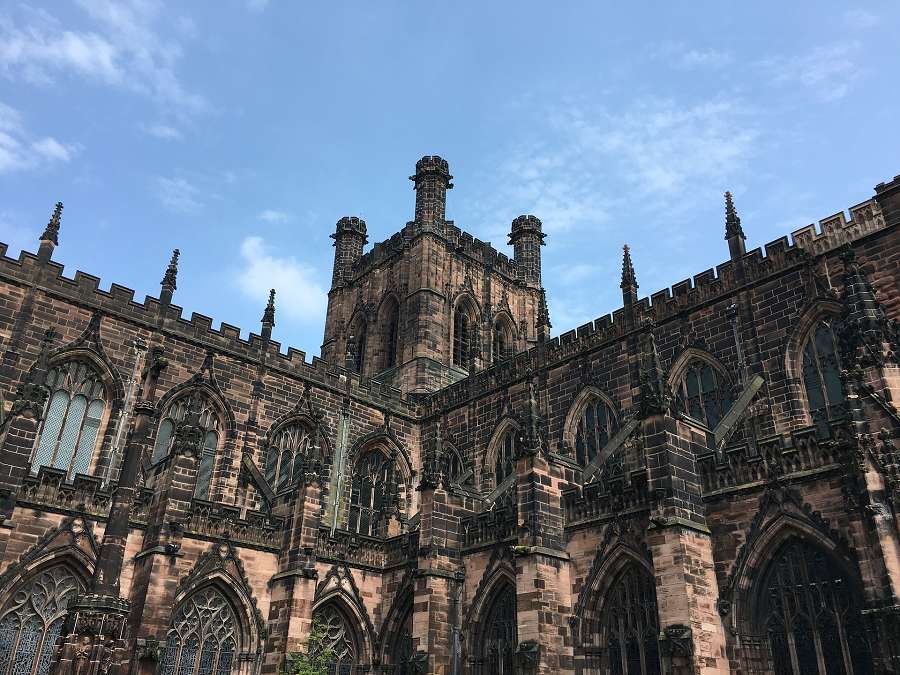 Climate and temperature
Cheshire benefits from the UK's oceanic climate with typically warm summers and cool or even cold winters. July is normally the hottest month and January the coldest. Temperatures average out at highs of 13.93°C and lows of 6.43°C. However, in reality, it's often hotter and colder than this! As long as you're prepared for the great British weather, you can rent a car in Cheshire any time of the year and enjoy your road trip.
The Cheshire Cuisine
Cheshire is particularly famous for its cheese, which takes its name from the county. There's also the Cheshire Pork Pye and two different types of puddings, both known as Chester Pudding. One is steamed suet and the other a meringue pie. Local restaurants may serve these delicacies but you can also enjoy a range of world cuisine when in Cheshire pubs, cafes, and restaurants.
Cheshire with children
IThere's no shortage of thing to do as a family in Cheshire. Chester Zoo is a favourite destination with wild and wonderful animals. The Catalyst Science Discovery Centre in Widnes has is a great place for everyone with its interactive science centre. Jodrell Bank is where one of the largest radio telescopes in the world is housed and has a Planet Pavilion and Cafe with an outdoor terrace offering excellent views of this telescope.