Sixt Rental Services in Brighton
Our Service | Traffic Information | Sixt Tip | Sightseeing Destinations | Business Destinations | Rental FAQs
The location menu above lists the ten different branches we operate near Brighton. By clicking on the right-hand arrows, you can expand each section to show the exact address and opening times. The grey right-hand tab at the top of the menu takes you to a map overview of our branches near Brighton. Six of our car rental in Brighton branches have convenient 24-hour return facilities. One of these is London Gatwick Airport which also offers extended opening hours. Our website offers quick comparison between vehicle categories and shows just how affordable and easy it is to hire a car from us. Reserving your vehicle is quick and easy using our booking hotline or with our Sixt iOS and Android apps. While we guarantee your chosen car hire in Brighton category we cannot do so for specific makes. You are sure of a friendly welcome at all of our Brighton branches whether you hire a car for one hour, a weekend break or longer.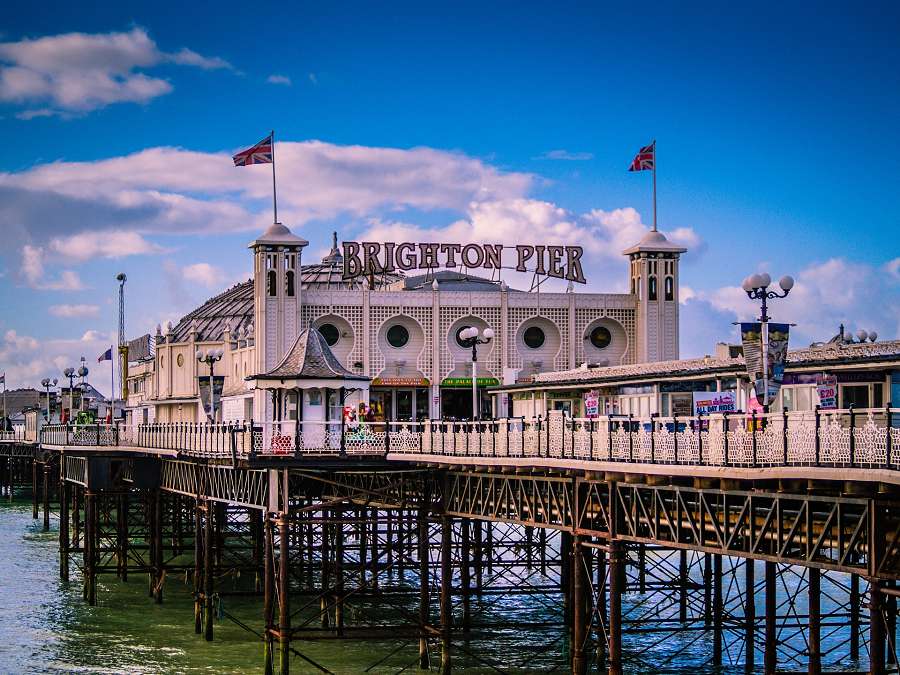 Our Service
At London Gatwick Airport we have rental cars or minibuses to suit every budget and party size. These range from economy saloons and estates perfect for navigating Brighton's historic streets to rugged 4x4s for exploring the South Downs. Convertibles and sports cars are luxurious choices for driving along the beautiful coastline of Southern England. At other branches, including Crawley North, Aldershot Ash Station and Epsom City Centre, we also offer vans suitable for local removals. If you are planning a wedding in Brighton Pavilion we have a choice of luxury self-drive wedding cars available at London Gatwick Airport, Tunbridge Wells Quarry Road, Southampton West End and Portsmouth East offices. All car hire in Brighton vehicles are supplied by trusted names such as Mercedes-Benz, Audi, BMW and Porsche. We also have vehicles adapted for different mobility needs. It is easy to add extras from our attractive range when you make your car rental in Brighton reservation. Look out for special deals on additional drivers, unlimited mileage and insurance top-ups. We also have student discounts if you are studying at university. Other rental vehicle extras include child seats and Sat Navs.

Traffic Infromation
Once you have collected your vehicle from the South Terminal at London Gatwick Airport or from our Crawley North branch, it takes just 30 minutes to reach Brighton on the M23 and A23 while our Worthing City Centre office is just 11 miles away on the A27 coastal road. It takes around 1 hour on the M27 and A27 to reach the city centre from Fareham South, Portsmouth East and Southampton West End. Aldershot Ash Station, Tunbridge Wells Quarry Road, Epsom City Centre and Camberley Blackwater all have excellent motorway and A-road links into Brighton.
Brighton is a popular and busy city with streets that get very congested on sunny days. Buses are given priority in the town so be careful not to stray into a bus lane. The town has a busy calendar of annual events when many streets are closed for the day. These include the Brighton Festival in May, Gay Pride Week in August and the London to Brighton Veteran Car Run in November. Our office staff will be happy to advise you.
Parking is plentiful across Brighton including some metered street parking zones. There is also a Park and Ride service on the outskirts of the city towards Hove.
The historic and cultural centre of Brighton is easily explored on foot with several pedestrianised areas but it is always worth taking a drive along the seafront from the Palace Pier towards the Brighton Marina. As you drive, admire the stately Regency architecture which gradually evolves into the contemporary buildings of the marina. Every trip should include a stroll along the Victorian Palace Pier with its mix of seaside attractions, gaming arcades and traditional fish and chip lunches. In contrast, the newest attraction in Brighton is the British Airways i360 Tower. Built by the London Eye architects this futuristic revolving glass pod gives you dramatic views of Brighton and the South Coast.

Sixt Tip
Brighton's Quirky Architecture
Brighton has two architectural gems that contribute to its uniqueness. The Royal Pavilion is an over-the-top Oriental palace created by John Nash for the Prince Regent, later King George IV. This sumptuous building has an Indian exterior and a Chinese interior. It sits in its own small garden which also holds an interesting local history museum. The Brighton Lanes attract shoppers from all over the world with their quirky mix of seaside souvenirs, upmarket boutiques, tattoo parlours and jewellery shops selling both vintage pieces and contemporary designs. The Lanes are the last remnants of the original fishing town of Brighthelmstone and are a confusing maze of narrow cobbled streets and twisting alleys.

Sight Seeing Information
Petworth House gives visitors a glimpse into the past. Set in a deer park landscaped by Capability Brown this house has a large art collection, carvings by Grinling Gibbons and a fascinating recreation of its Victorian kitchens and servants' quarters.
Distances to Petworth House
From our Worthing City Centre branch: 20.5 miles, about 40 minutes
From Brighton Pier: 37.5 miles, about 1 hour 10 minutes
To go further back in time visit the medieval town of Lewes with its ancient castle and the beautiful Southover Grange Gardens. Families will find nearby beaches such as Newhaven quieter than Brighton beaches.
Distances to Lewes
From our Worthing City Centre branch: 20.5 miles, about 35 minutes
From Brighton Pier: 10.5 miles, about 30 minutes
Escape the city bustle by taking the coastal road to Beachy Head. The chalk cliffs here are the highest in Britain and give amazing views across the British Channel as well as opportunities for hiking, cycling and exploring the Visitor Centre.
Distances to Beachy Head
From our Worthing City Centre Branch: 38 miles, about 1 hour 10 minutes
From Brighton Pier: 21 miles, about 50 minutes

Business Destinations
Originally known as Brighthelmstone, a small fishing and port village, Brighton's economy developed rapidly when the Prince Regent made visiting the seaside fashionable. Brighton has a thriving economy with a large university and nearly 10,000 businesses, many in the creative, digital and media sectors. The Brighton Centre is the largest conference and exhibition venue in the South of England and is regularly used for political conferences as well as trade shows and live performances.
Distances to the Brighton Centre
From our Worthing City Centre branch: 11.5 miles, about 40 minutes
From Brighton Pier: 0.5 miles, about 5 minutes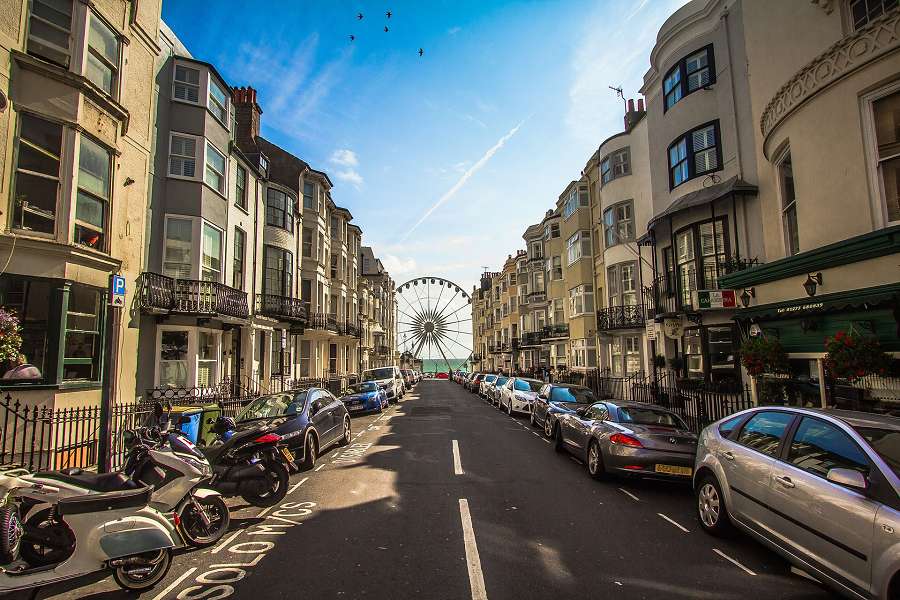 Rental FAQs
Below are the quick answers to some of our most frequently asked questions. If you cannot find an answer to your question below or require more details, please visit our car hire FAQs.
What is included in the hire charge?
Can I hire a certain car model? If I'm not happy with my vehicle can I change it?
Do I have to pay a security deposit?
Which documents are needed to pick up the rental car?
What do the various insurance options cover?
Can I rent the car at one place and drop it off at another station?
Can I change my booking and do I have to pay a cancellation fee?
Does Sixt deliver rental cars?
Can I cross borders with my rental car?
What is Sixt's refuelling policy?