Sixt car rental in South Korea
With car rental in the major cities of Seoul, Busan, Incheon and Daejon, you can begin your trip from a location thats convenient for you. If you will be landing at the Incheon International Airport we also have a branch there and you can book online in a matter of minutes. If you need to change your itinerary, thats not a problem, and in most cases, its free. We have created a map showing the countrys most impressive destinations, all ideal for visiting when you rent a car in South Korea.
Our Service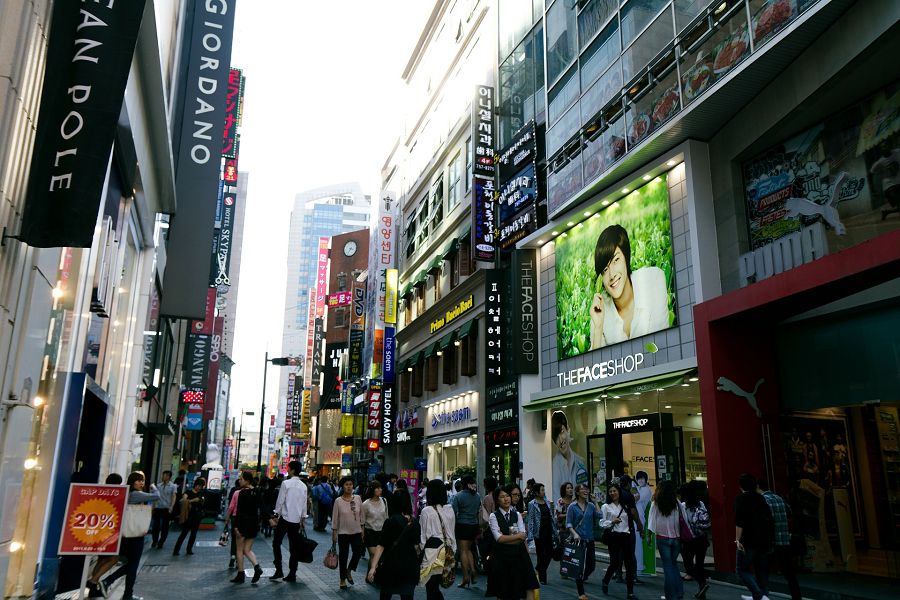 Our car hire deals in South Korea enable you to drive away in dynamic exciting vehicles, that perfectly suit your needs. Go for SUVs or saloons, from brands like Kia and Hyundai, then personalise your package by choosing an automatic, child car seats, snow chains for winter driving, or a sat nav. Any extras can be added on to your car rental when you book.
You have a great deal of choice when booking a car rental in South Korea, but which vehicle would be best?
For city driving, a smaller car can help you nip around busy streets faster.
For group vacations with family or friends, a minibus can transport everyone comfortably, and offer plenty of space for their luggage.
4X4s and SUVs are great for parties of up to five people, and let you travel in style through rural areas.
If your car hire in South Korea will involve mainly urban driving, then a smart saloon is probably the best choice.
What Type of Drivers License do I Need?
To rent a car in South Korea, both the person who arranges the rental and the driver must hold a valid drivers license and an international driving permit. The permit must have been issued in a country which adheres to the Vienna or Geneva Convention on Road Traffic.
Are There Any Age Restrictions?
Certain age requirements apply for car hire in South Korea. All drivers have to be at least 21 and have held their license for a minimum of one year. To see any applicable restrictions for the vehicle you would like to rent, use the dropdown menu on the booking page.
Payment
As payment for rental vehicle we can accept all major credit cards, including Visa, MasterCard, Diners Club and American Express. Pre-paid cards like Visa Electron, along with cash, are not accepted. The person who rents the vehicle must be the owner of the card used for payment, and the card must be presented when you collect the car.
What To Do In The Event Of An Accident
If you have an accident during your car hire in South Korea you should report it to the police, by dialling 112, if you or someone else needs an ambulance, call for one on 119. For further support and advice from Sixt, you can get in touch with our South Korean team on +82-226926262.

FAQs
What is included in the price?
Can I rent a specific car model?
What documents do I need to rent a car?
What kind of insurance is necessary to rent a car?
Can I pick up a car and return it somewhere else?
Do I have to pay a deposit?

Driving Tips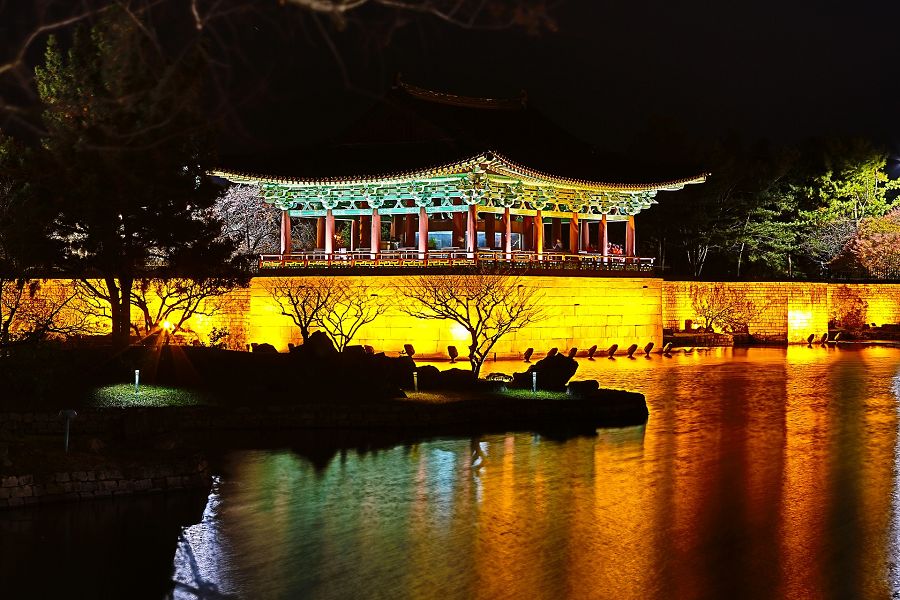 Driving through South Korea is a convenient and fun way to see more of the country, the road system is well-maintained and road signs are in Korean and English. South Korean drivers can be fast, but if you are used to driving in UK cities, you wont notice a lot of difference. Bus lanes are marked in blue and very common in big towns, cars are not allowed to use them.
South Korean Roads
There are huge highways in South Korea with over five lanes of traffic covering long distances, there are also three lane motorways and many one lane roads in smaller towns. People drive on the right-hand side of the road. They frequently use hazard lights to signal to other road users, or to indicate a sudden stop. Bus lanes are marked in blue and very common in big towns, cars are not allowed to use them.
Important Routes
The Gyeongbu Expressway runs from north to south, connecting Seoul to Gumi and Busan. A key east to west route is the Gwangju Daegu Expressway which runs for 175km, connecting Gwangju to Daegu.
Speed Limits
On local roads: 60km/h
In built up areas: 30km/h
Four lane motorways: 100km/h
In large cities parking is often costly in the business districts, whether you use a commercial car park, or pay an attendant to park on the street. In shopping districts, there are many places to park, you can usually park for free if you spend money in one of the nearby shops or restaurants. Outside of these busy areas, parking is much cheaper or free.
The Rules of The Road
Seat belts must be worn by all passengers, or the driver can risk a fine of W30,000.
Drink driving laws are strict, more than 0.05% blood alcohol levels result in a fine, so its best to avoid alcohol altogether if you plan to drive.
Always carry your driving license, and a valid International Driving permit when you drive.
CCTV Safety Cameras are common and if you are filmed speeding, using a mobile phone, or travelling in a bus lane, you can be fined.
South Korean Toll Roads
Many South Korean motorways have toll roads which can be paid for using cards or cash. Fees vary depending on the type of car you have, the road, and the distance it covers.

Places of Interest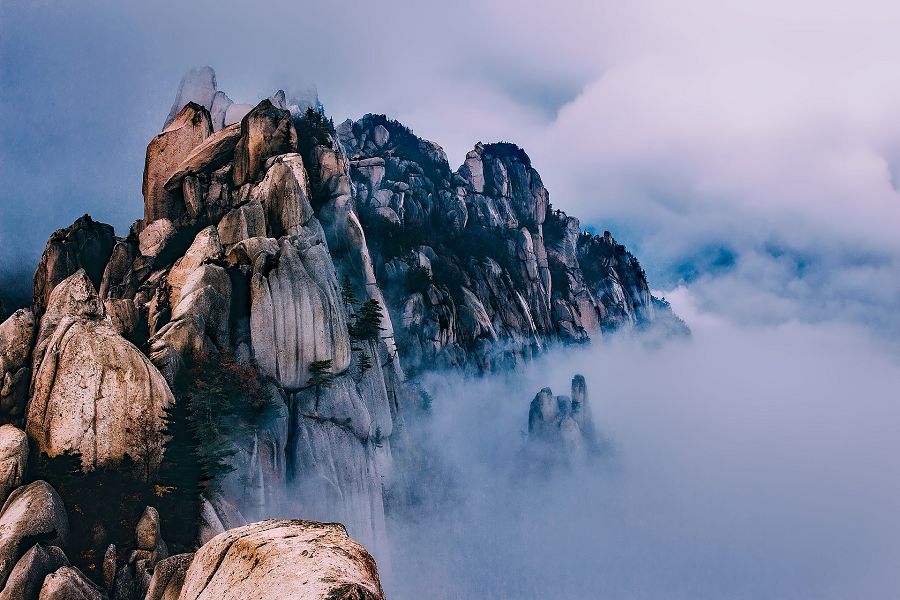 Top 4 Architectural Sights:
Beomeosa Temple, Busan
Seokguram Grotto & Bulguksa Temple, Gyengjou
Changdeokgung Palace, Seoul
Korean Folk Village, Bora-dong
Dating back over 1300 years, Beomeosa Temple in Busan sits on the edge of Mt. Geumjeongsan, its a spectacular spot at any time of year, but especially so in May when the woods are heavy with Wisteria. A UNESCO world heritage site, the Seokguram Grotto and Bulguksa Temple at Gyengjou are incredible examples of Buddhist art, and are meticulously cared for by conservation specialists. In Seoul, the Changdeokgung Palace, is a grand royal villa which boasts a delightful fish pond and a 300-year-old tree in its grounds. To learn more about what life was like in the past, for all levels of Korean society, visit the carefully reconstructed Korean Folk Village in Bora-dong, its close to Seoul and easy to reach by rental car.
Top 4 Natural Sights:
Seoraksan National Park, Seo-myeon
Nami Island, Chuncheon
Gwangalli Beach, Busan
Cheonjiyeon Waterfalls, Jeju island
As part of the Taebaeksanmaek Mountain Range, the Seoraksan National Park in Seo-myeon is a very accessible wilderness, with plenty of parking for visitors and shelters for longer stays. The peaceful Nami Island in Chuncheon is just 63km from Seoul and accessible by a ferry which travels regularly throughout the day. A pristine city beach, with plenty of shopping and entertainment, Gwangalli Beach in Busan is ideal for a relaxing day in the sun. On Jeju Island, the charming Cheonjiyeon Waterfalls appear to fall right from the sky and are surrounded by many examples of rare flora.
Important Film Locations
The hectic Sangam-dong district of Seoul, was featured in Avengers: Age of Ultron (2015), along with the citys iconic floating islands on the Hangang River, and the Cheongdam and Mapo bridges which span across it. There were also any sequences filmed in the colourful Ttukseom Hangang Park, which sits alongside the river. The neon lights of Gangnam-Gu in Seoul may seem familiar to anyone who has seen The Bourne Legacy (2012), which filmed extensively in and around the district.
Crossing Borders
Unfortunately, we are unable to offer cross border rentals in South Korea.