Sixt car hire St Julians
Our Service  |  Traffic Information  |  Sixt Tip  |   Sightseeing Destinations  | Business Destinations |  Rental FAQs  
At our St Julians branch you can choose the type of vehicle that suits you best. From nippy city cars to practical estates, sleek sports cars and spacious 4x4s from some of the worlds best known manufacturers, we aim to cater for every taste and budget. Our website gives price comparisons between vehicle types so you can pick what works for you. While we can only guarantee a rental car from your chosen category rather than a specific model, we will always make every effort to accommodate your needs. Further information about the location of our branch can be found by accessing the Google map on the second tab next to the location menu, where you will also find our opening times. However, if you are arriving or leaving outside office hours, such as during the evening or weekend, you need not worry, as this branch operates a handy 24-hour pick-up and return service.
Our Service
We aim to tailor your car hire in St Julians to make your driving experience here as enjoyable as possible. All our rental cars here come with free unlimited mileage, allowing you to explore the area to the full without worrying about the cost. In addition, we offer a range of optional extras to suit your circumstances, such as coverage for any additional drivers in your party, or child seats if you are travelling with the family. It is quick and simple to reserve your vehicle and chosen extras online or by telephone, or mobile users can hire a car on the go with our Sixt app, which allows you to make a booking, add any extras, and even reserve a specific model up to 30 minutes before you pick it up. We always do our best to accommodate the preferences of all our customers, but extras are all subject to availability and cannot be guaranteed.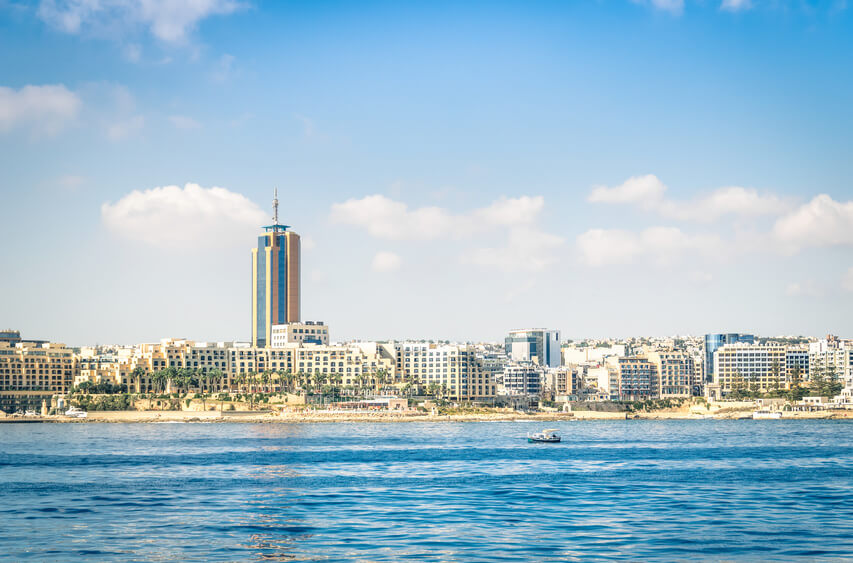 Traffic Information
When you reserve your car hire in St Julians, please remember that Malta is a left-hand drive country, the same as the UK but unlike most of Europe. Unusually, there are no motorways in the whole country, all the main routes are dual carriageways and you will encounter frequent roundabouts.
Triq Mikiel-Anton Vassali is the main route into St Julians from Malta International Airport, and it runs around the outside of the region. Triq San Gorg bisects the city centre from north to south, while Triq Il-Kbira will take you along the coast through Spinola Bay and down to St Julians Bay.
Many of the B-roads can be narrow and can become congested easily. Signage isn%u2019t always good, and the local drivers tend to be impatient, so it might be worth including Sat Nav with your rental vehicle if you are unaccustomed to the area. In addition, please remember that you are only allowed to park in bays marked in white.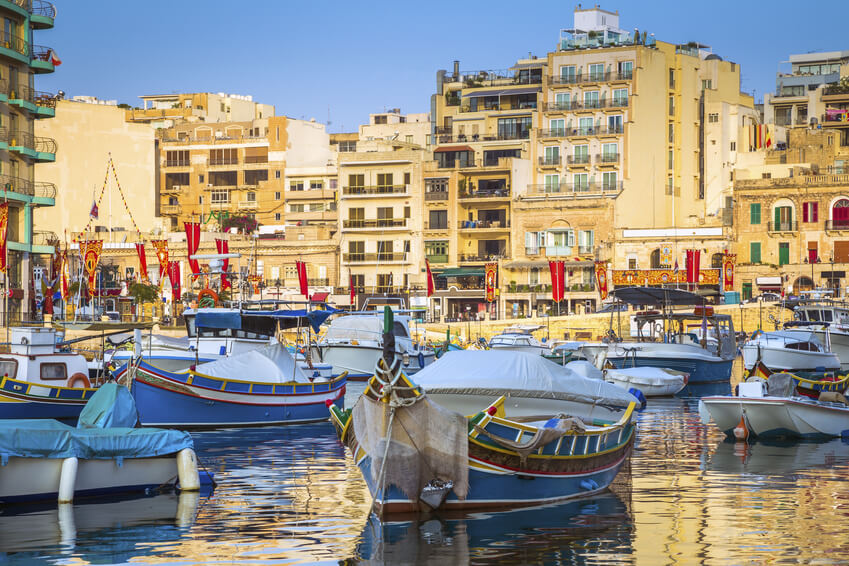 Sixt Tip
St Julians Long History
Although St Julians has been populated since Medieval times, these days it is mainly known for its thriving tourism and vibrant nightlife. Much of this is centred around the district of Paceville, one of the four informal districts that make up St Julians, along with Ta Giorni, Tal-Ghoqod and St Andrews. Most of the locals are bilingual and speak fluent English.

Sightseeing Destinations
St Julians is an excellent place to relax and enjoy the waterfront restaurants and bars, but there are a number of interesting sights around the area which can easily be explored in your rental vehicle. The first of these is Spinola Palace, a beautiful Baroque building dating back to the 17th Century and featuring a large sculpted stone clock. The front gardens are accessible to the public, and there are two restaurants on site, based in the old boathouses.
Distance to Spinola Palace
From St Julians city centre: 0.8 miles, about 6 minutes
From Malta International Airport: 6.9 miles, about 19 minutes
Within easy driving distance from here you can find Manoel Island, which is accessed via a road bridge from Gzira. The island is home to Fort Manoel, its defensive waterfront fortress, and also houses the remains of the 17th Century Lazzaretto hospital. In addition, you can get close to nature at the duck and wildfowl sanctuary, or take a relaxing stroll round the yacht marina while you are here.
Distance to Manoel Island
From St Julians city centre: 2.6 miles, about 11 minutes
From Malta International Airport: 6.3 miles, about 19 minutes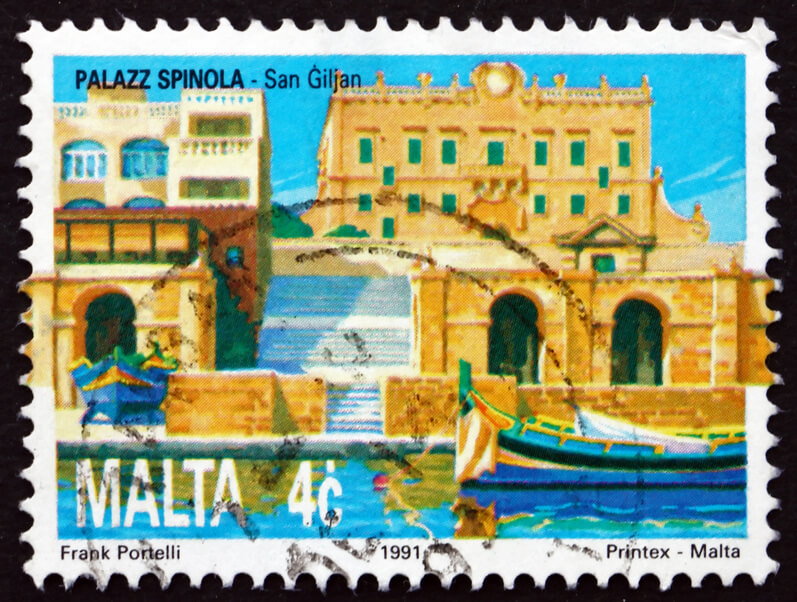 Business Destinations
St Julians is a popular destination for business travellers, as it offers easy access to the commercial district at Tigne Point. It is also renowned as an excellent education centre, with many of Maltas main business and language schools located here. However, most business travellers are headed to the Conference Centre at the Hilton Malta in Portomaso. This state of the art venue offers a lecture theatre which can seat up to 1,330 people, eight conference rooms and a multipurpose function space, all facilitated with the latest technology. Many national and international conferences, exhibitions and events are held here each year.
Distance to the Hilton Malta Conference Centre
From St Julians city centre: 0.46 miles, about 4 minutes
From Malta International Airport: 7 miles, about 19 minutes

Rental FAQs
Below are the quick answers to some of our most frequently asked questions. Please be reminded that every country has slightly different rules and regulations, so for the most specific and detailed information pertaining to your desired rental please visit our rental information page.
Can I hire a certain car model? If I'm not happy with my vehicle can I change it?
Do I have to pay a security deposit?
Which documents are needed to pick up the rental car?
What do the various insurance options cover?
Can I rent the car at one place and drop it off at another station?
Can I change my booking and do I have to pay a cancellation fee?
Does Sixt deliver rental cars?
Can I cross borders with my rental car?
What is Sixt's refuelling policy?