Car hire in Thassos
Take a look at our designated Thassos branch page for an exact address, opening times and other essential information if you're looking to finalise your travel itinerary. If you're working to an awkward schedule, you can take advantage of out of hours pick-up and return options for an additional charge. A quick price comparison will highlight our affordable rates, while booking online or over the phone is a breeze. While we endeavour to provide every customer with the vehicle of their choice, please be aware we can only guarantee vehicle class, not specific models. Don't forget, our dedicated team are always on hand to help at all times, whether it's a simple query about your hire a car rental terms or a request for an extension of your hire period.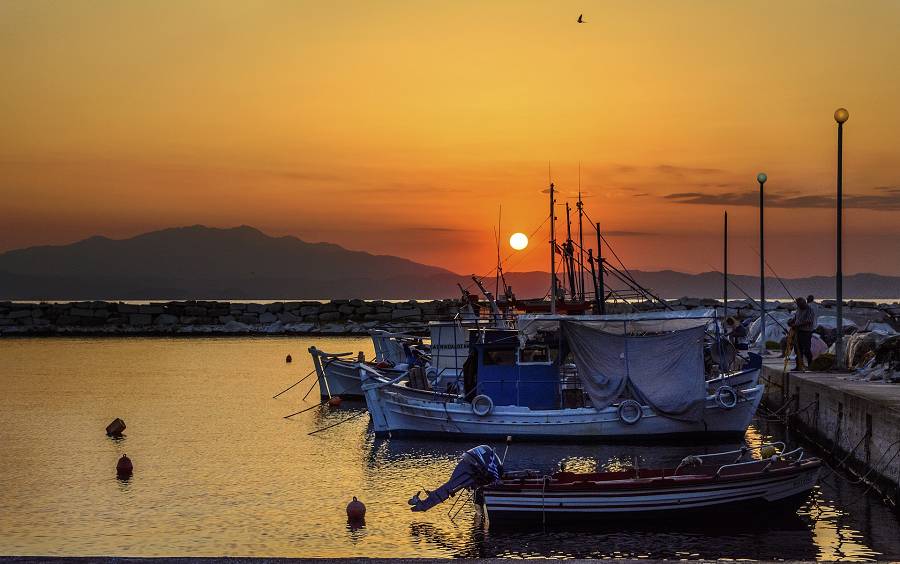 Our Service
Those seeking a healthy choice of vehicles won't be disappointed with our fleet offering at this branch. We're proud to offer an extensive selection of quality cars for you to choose from, with everything from compact and economy options to estates and luxury models available. Our fleet is made up of new vehicles from the likes of Volkswagen, Peugeot, Ford and Nissan. In fact, cars in this fleet are an average of 3 months old. There really is something for everyone, whether you're looking to keep it simple with a reliable runaround, venture off the beaten track with a 4x4 or make a serious first impression behind the wheel of one of our luxury vehicle models. Travelling with a big group? Whether it's a family holiday, an excursion with friends or a business trip with colleagues, our pick of mini vans are an ideal option for getting everyone in your party from A to B and beyond with any hitches. Make your travels in Thassos even easier with our great range of extras for rental cars, or enjoy total peace of mind when you opt for personal accident and liability insurance, ensuring you're fully covered for every eventuality.

Traffic Infromation
No matter where you're heading in from, your first introduction to Thassos will no doubt be Limenas Thasou, otherwise known as the %u201CPort of Thasos%u201D. This busy harbour is located on the north-eastern shore of the island and forms part of its main settlement and capital town. Once you've made it to shore and collected your hire car, you've the easy task of navigating the Thasos town road network if you're looking to get a feel of the place. If you're staying further afield on the island during your visit or have a pressing engagement elsewhere, it's only a short drive from town before you meet with the convenient island ring road system, which circles Thassos along its coastal stretches. Thassos has a well thought out road system that allows motorists to drive to pretty much every major point of interest on the island. While the most popular sights and attractions are clearly signposted, you may want to add a Sat Nav to your rental package if you're keen to venture off the beaten track.

Sixt Tip
Thassos is an ideal destination for those seeking a dream Greek getaway without the crowds. While other islands in the North Aegean group can become heavily congested with tourists in peak summer months, Thassos promises plenty of breathing room throughout the year. With its lush greenery and scenic mountains, clear coastal waters and soft sands, it's a picturesque paradise that's perfect for families looking to holiday away from the hustle and bustle of rowdier sun-seekers. Those looking to indulge in some real peace and tranquillity will also feel right at home here, with many of these coastal spots offering complete seclusion until you're ready to return to the world. Venture inland, and you'll see gold sands and azure waters give way to glorious green, with an incredible variety of vegetation thriving across the inland regions. Home to rolling olive tree vineyards, sprawling meadows of wild herbs and towering pine trees, it's not hard to see why Thassos earned its nickname of the %u2018Emerald Isle'.
Rental FAQs
You can find our FAQ pages here.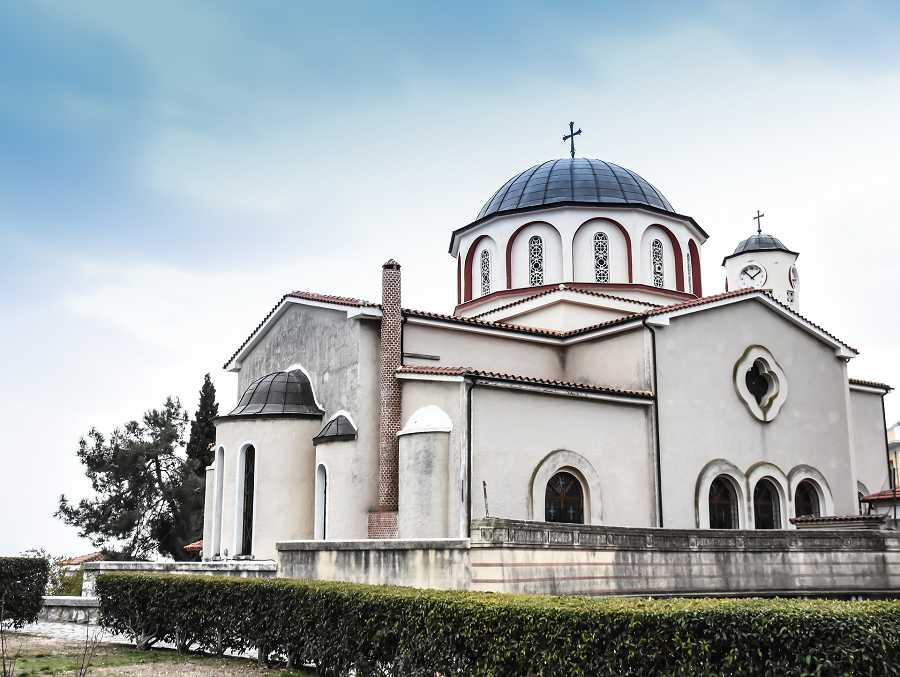 Sightseeing Destinations
Many visitors to this island make the mistake of never straying too far from the island capital. Make sure you don't follow suit and put your rental vehicle to good use as you get out and explore the many historic and enchanting settlements that pepper Thassos. One ideal destination for a mini road trip is the village of Potamia, situated in a sleepy valley near the base of Mount Ipsario. Filled with quaint houses and taverns and encompassed by lush forests, this scenic corner of Thassos is also home to several museums, while the iconic Golden Beach is within close proximity. Perfect for a weekend escape.
Distance to Potamia
From Thasos Town/Limenas Thasou: 6.2 miles, about 16 minutes
If Potamia's mountainous backdrop has inspired you, how about getting back behind the wheel and venturing further south to Theologos, one of the oldest and most inspiring settlements on the island. Perhaps the finest example of a thriving mountain village you'll find on Thassos, Theologos makes a firm first impression with its mansions made of stone and breath-taking mountainous backdrops. It's little wonder why this inland region was once the heart and soul of Thassos, serving as a hub of trade and administration for almost 500 years.
Distance to Theologos
From Thasos Town/Limenas Thasou: 32.3 miles, about 1 hour 5 minutes

Business Destinations
While tourism may contribute heavily to the local economy, Thassos also thrives on many sought after exports. In addition to its agricultural produce, the island is known for its timber production, as well as its prolific mining activities, with great quantities zinc, lead and marble coming from here. The village of Panagia and its surrounding areas are particularly important in the marble mining sector, making it a frequented destination by international investors and those at work in the industry heading in from further afield. Panagia is also beloved by tourists for its traditional architecture, water fountains and close proximity to several coastal hotspots.
Distance to Panagia
From Thasos Town/Limenas Thasou: 4.7 miles, about 12 minutes
Many business travellers may need to head to the South Texas Medical Center, a complex of universities, hospitals, and specialist centres that are spread out over 900 acres of land. It is situated in the north-west of the city, not far from the airport.