Sixt Car Hire in Skiathos, Greece
To locate our offices and learn more about opening hours, contact numbers and other helpful information, simply browse our branch finder menu. With our flexible rates, you can hire a car on an hourly or daily basis, book it over the weekend or organise transportation for a much longer stay. We have economical runarounds like the Renault Twingo, ideal for zipping between local hotspots, as well as hatchbacks with room for a family and their luggage. Meanwhile mini-vans like the VW Caddy cater to larger groups and those keen to explore the island's spectacular landscape. With our clear layout, you'll have no problem comparing prices to find the best package for you. Unfortunately we can't guarantee a particular model when you book a car hire in Skiathos online, but you won't be disappointed as all of our rentals are nearly new and manufactured by well-respected brands.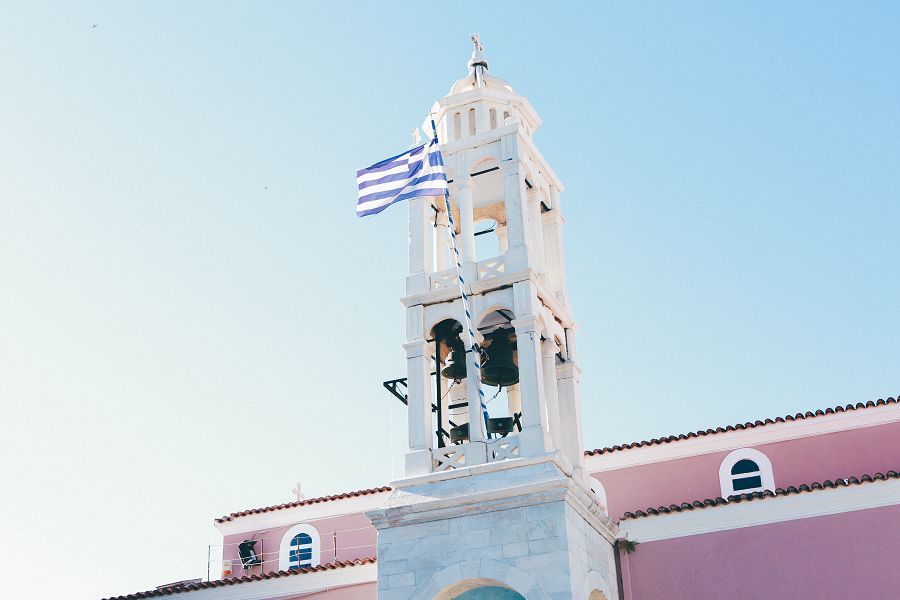 Our Service
When you opt for a car rental in Skiathos with Sixt, remember to check out our selection of affordable add-ons designed to make your trip even more enjoyable. Unlimited mileage and free cancellation are included with many deals, and Sat Nav is a must for journeys that take you off the island's main roads. You can also equip your rental vehicle with a baby seat if you're on a family holiday, or nominate another adult as an additional driver so that you don't have to spend all of your vacation time behind the wheel. Meanwhile, our smartphone app enables customers to make last minute bookings of specific rental cars.

Traffic Infromation
Most of the island's main resorts are on the less hilly south-east side of the island, and the roads between these are generally well-paved and user-friendly. However, it's a different story on the more rugged north-west side of Skiathos. Here you'll often find yourself driving on dirt roads, even to reach important sites such as the Kastro ruins. So if you're determined to see all that Skiathos has to offer, you might want to opt for a four-wheel drive. Also bear in mind that you're likely to be sharing the road with any number of scooters, which are a popular mode of getting from A to B on the island.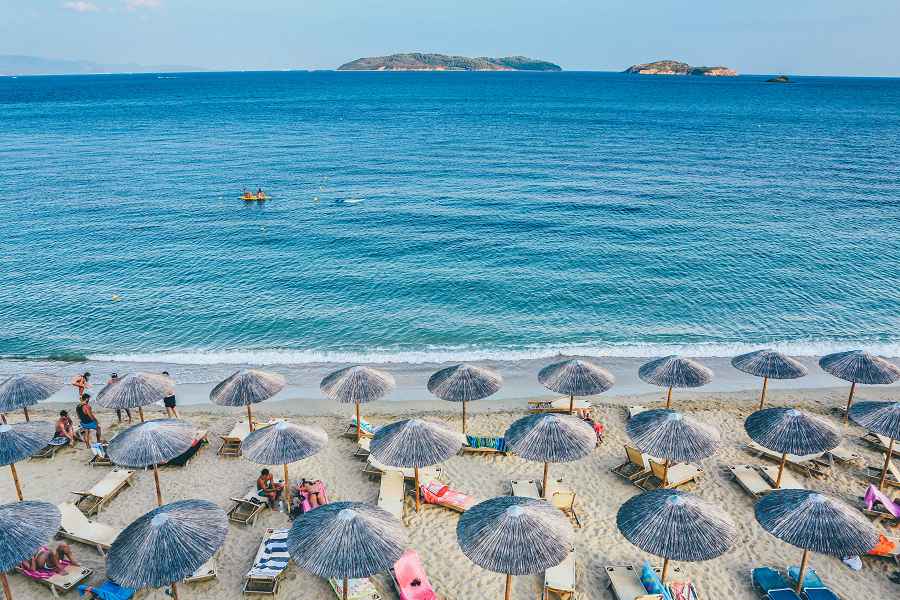 Sixt Tip
Even more so than most Greek islands, Skiathos is all about sun, sea and sand. Boasting 27 miles of coastline, it has over 50 beautiful beaches set against the scenic backdrop of a rugged, pine-clad interior. These range from crowd-pleasers like Banana Beach with its bars, tavernas, watersports and ample parking to the spectacular Lalaria with its gravity-defying rock-arch. If you fancy a change from tanning and bar-hopping, there are some atmospheric monasteries which warrant a road trip, such as Evangelistria, notable for its magnificent icons and its museum chronicling local history and crafts. Or if you're looking to continue the fun after sunset, then Skiathos Town's old port and marina are home to a diverse nightclub scene offering everything from cool jazz to hot Latin rhythms and retro rock and roll.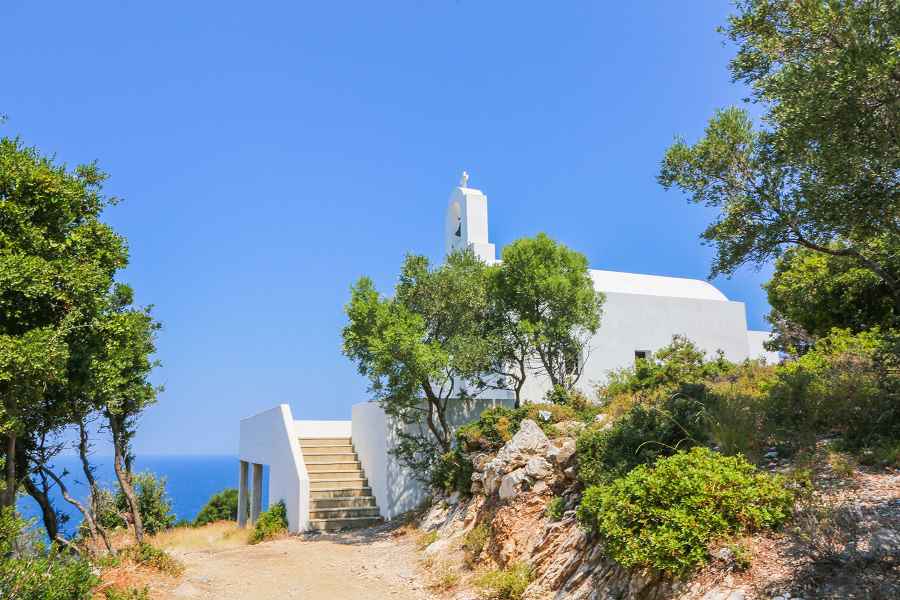 Rental FAQs
You can find our FAQ pages here.
Sightseeing Destinations
Kastro was once the island's main town, built high on the cliffs as a defence against attack from the sea. All that now remains of this fortified citadel are some atmospheric ruins located on the island's rocky northern shore.
Distance to Kastro
From Skiathos International Airport: 7.2 miles, about 17 minutes
From Skiathos Town centre: 6.3 miles, about 14 minutes
Set in the midst of a nature reserve on the south-west tip of Skiathos, Koukounaries beach retains a feeling of rustic simplicity despite being among the island's best-known stretches of sand. There's limited parking so get there early.
Distance to Koukounaries
From Skiathos International Airport: 9.2 miles, about 32 minutes
From Skiathos Town centre: 8.1 miles, about 27 minutes
No visit to Skiathos Town is complete without singing along to a screening of Mamma Mia (which was filmed on the island) at the Open Air Cinema Attikon on Papadiamanti Street.
Distance to the Open Air Cinema Attikon
From Skiathos International Airport: 1.4 miles, about 6 minutes
From Skiathos Town centre: 0.1 miles, about 2 minutes

Business Destinations
With its rich pine forests, the island has a long history of making things from wood, and for many centuries it was a centre of shipbuilding. Skiathos Wood Creations continues in this fine tradition by producing hand-crafted wooden furniture for a wide range of discerning clientele.
Distance to Skiathos Wood Creations
From Skiathos International Airport: 4.6 miles, about 17 minutes
From Skiathos Town centre: 3.4 miles, about 12 minutes