Car Rental with Sixt in Naxos
To find out more about our services, opening times and branch addresses, browse the drop-down menu. However, if you plan on spending your time on Naxo you can hire a car from us that's attuned to your requirements. If you're enjoying a long weekend in the sun, then a compact car like the Renault Clio can get you from your hotel to the beach or nearby water park. At the other extreme, our fleet of rental cars includes luxury mini-van like the VW Caddy, perfect for accommodating larger groups and coping with steep hill roads. While we can't guarantee a specific make, we're confident you'll be pleased with the quality of your rental vehicle, and the straightforward layout of our website makes it easy to do a price comparison so you can find the very best deal online.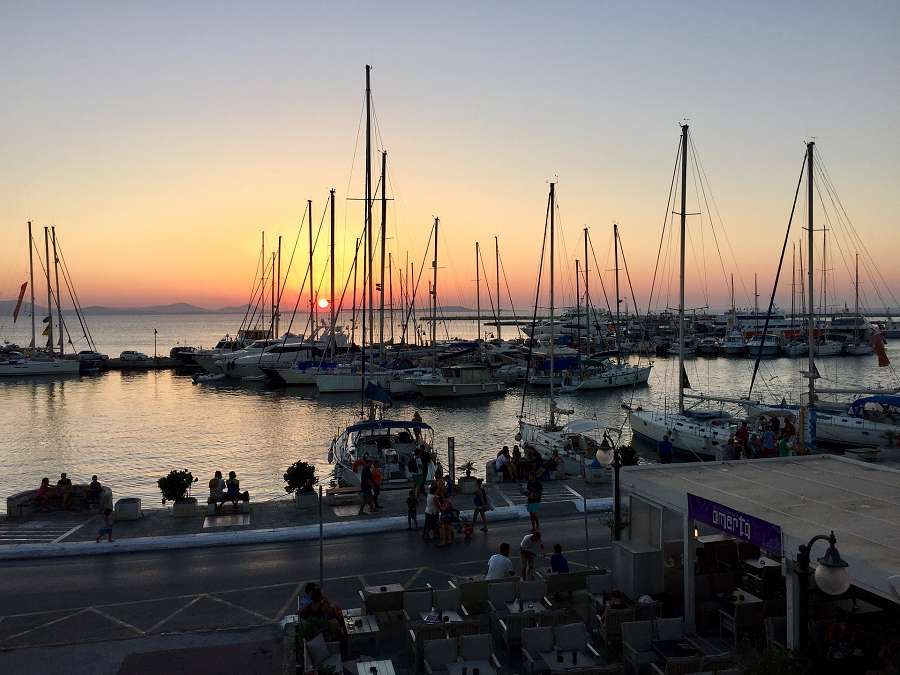 Our Service
When you book with us, a car hire in Naxos usually comes with unlimited free mileage and free cancellation. In addition, we're pleased to offer a selection of other affordable extras. For instance, if you're keen to explore the island's tangle of mountain passes, then you should certainly consider a Sat-Nav. Additional driver insurance will let you share driving duties on long road trips through hilly terrain, and we also have several child seat options for customers with young families. We'd also like to draw your attention to our smartphone app, which allows to you reserve a specific vehicle at short notice.

Traffic Infromation
As with many of the Greek islands, you can see a lot of the sights by sticking to the coastal roads. From Chora (the most common starting point for most visitors), you can turn north-east on the Leoforos Naxou-Engaron, which will eventually take you to the pretty fishing village of Apollon. In the opposite direction, Papandreou Andrea leads to the airport and the busy beaches of the island's western shore. Alternatively, the Paparrigopoulou Ioanni strikes inland, inviting you to explore a seemingly unchanging scene of olive groves and whitewashed rural dwellings. Due to the winding nature of the roads, distances can be deceptive, so leave generous amounts of time for your itinerary. It's also a good idea to set out with a full tank as petrol stations can be few and far between in some parts of the island. Nor should you be surprised if you find your car hire sharing the road with the occasional donkey or goat.

Tip
The island of Naxos is notable for its rocky, sunbleached landscape, which reaches heights of 3,294 feet above sea level. It makes a striking backdrop to an impressive selection of classical ruins like the Temple of Demeter, with its collection of ancient columns, and historic buildings like the lofty hilltop Monastery of Christi Fotodotis. The main town, Chora, boasts several museums devoted to archaeology and to the centuries when the island was under Venetian sway. Meanwhile to the east and west stretch a string of crowd-pleasing beaches - Saint George and Agios Prokopios to name but two - plus amusement parks such as Aqua Fun. It's not all about the gorgeous coastline, however. Many tourists take to their rental cars and head inland to explore Filotti, Halki and other picturesque hill villages.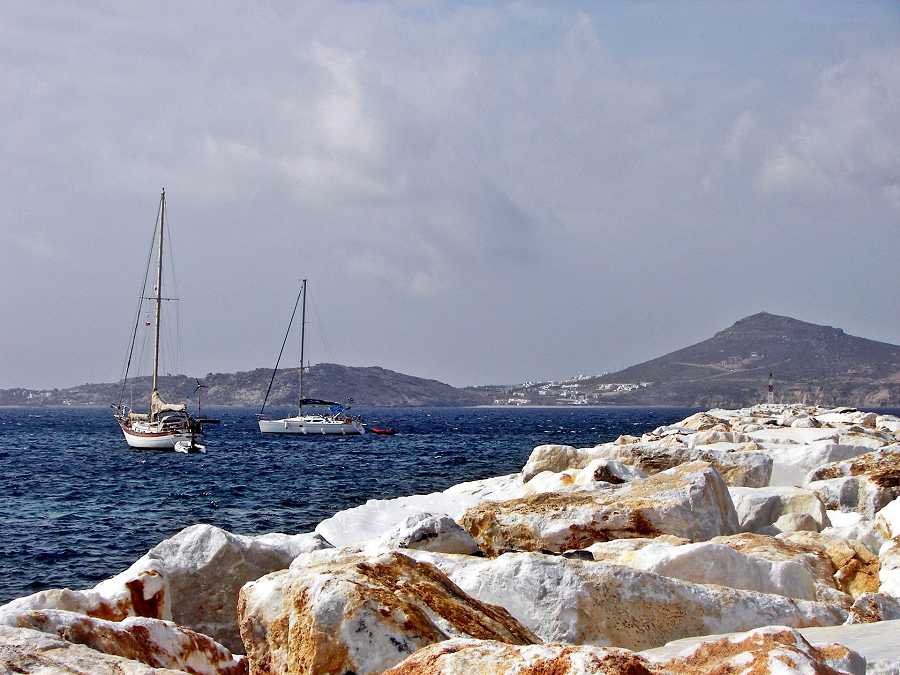 Rental FAQs
You can find our FAQ pages here.
Sightseeing Destinations
Plaka is justifiably one of the most visited beaches in Naxos, thanks to its creamy white sands and clear, turquoise water. While it used to have a reputation as a clothing optional beach, it's now very popular with families too.
Distance to Plaka Beach
From Naxos National Airport: 2.6 miles, about 15 minutes
From Chora town centre: 4.6 miles, about 21 minutes
Located in a quaint village of 150 inhabitants, the Eggares Olive Press Museum is housed in a beautifully restored liotrivia, a traditional rural olive press building that has been standing since the early nineteenth century.
Distance to the Eggares Olive Press Museum
From Naxos National Airport: 7 miles, about 27 minutes
From Chora town centre: 6 miles, about 23 minutes
Panagia Drossiani is one of the oldest churches on Naxos, with Byzantine frescoes dating back to the sixth century and unusual, beehive-like architecture.
Distance to Pagania Drossiani
From Naxos National Airport: 12.7 miles, about 43 minutes
From Chora town centre: 11.6 miles, about 39 minutes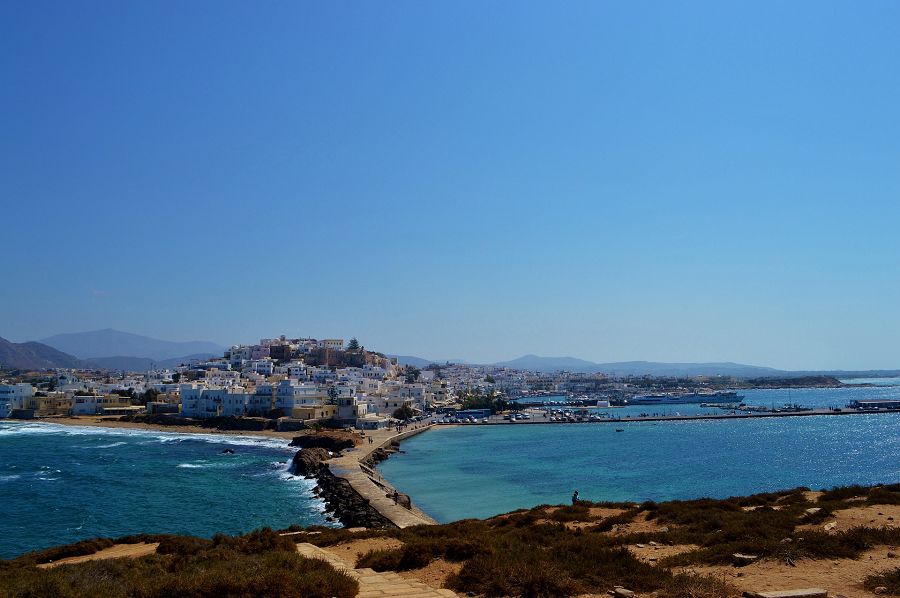 Business Destinations
Although partly a museum, the family-run Vallandras Kitron Distillery in the village of Halki is still a thriving concern, producing the yellow citron liqueur which is the island's traditional drink.
Distance to the Vallandras Kitron Distillery
From Naxos Island National Airport: 10.5 miles, about 36 minutes
From Chora town centre: 9.5 miles, about 32 minutes