Enjoy a road trip around Brazil with car hire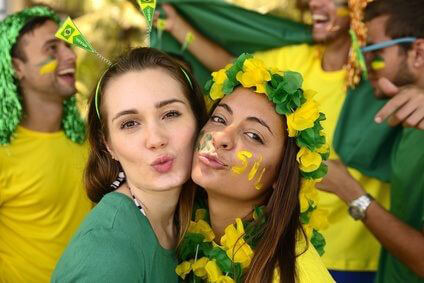 With paths into the Amazon rain forest, the mountains and secluded shorelines, Brazil is an excellent country of choice for a holiday. But why do it the conventional way when you could consider a car rental from one of the world's most trusted providers instead. Sixt are equipped with thousands of vehicles in Brazil, therefore a car rental will give you all the options you need. If you are simply hoping to find a small three door car to take you around the cities on your own, you're in luck. However if you would prefer a truck or 4x4 so you can enjoy some off road experiences or a convertible to move you around in style, your search will also be successful. Sixt would like to offer you a number of privileges during your car hire to help make your Brazil road trip more enjoyable. How about including additional drivers or adding LDW insurance to your Brazil rental policy. Don't forget you can request a number of luxury extras too. Satellite navigation systems can be installed in your vehicle and you can request unlimited mileage for your stay in Brazil.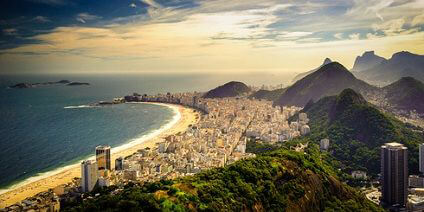 Places to visit with your Sixt car rental
Brazil is a very diverse country combining numerous cultures. The official language here is Portuguese, however other European influences help to shape the culture of this nation. African culture plays a large part in this nation's heritage too and there are doses of each culture to be found throughout the many cities. No road trip to this country will be complete without visiting the capital city, Rio de Janeiro. Copacabana beach is very popular with international celebrities and the Sugarloaf Mountain offers impeccable views of the city below. Your car hire will also give you unlimited access to Sao Paulo, a city abundant with historic intrigue. Visit the Museum of Portuguese Language, Theatro Municipal or the Latin America Memorial. Pico do Jaraguá is within driving range of this city and is a beautiful piece of nature. Brazil is bursting with other adventures too including the cities of Porto Alegre and Salvador, not to mention the dynamic landscape.